10 Best Free Website Builder Software in 2020
Free website builder software tools allow you to build the website of your dreams without having to spend money on professional designers and prior knowledge of coding. These qualities make such website builders ideal for small businesses. We've put together a list of some of the best free website builder software. Most of the builders listed here are drag and drop builders, though there are variations. Read on to find out more: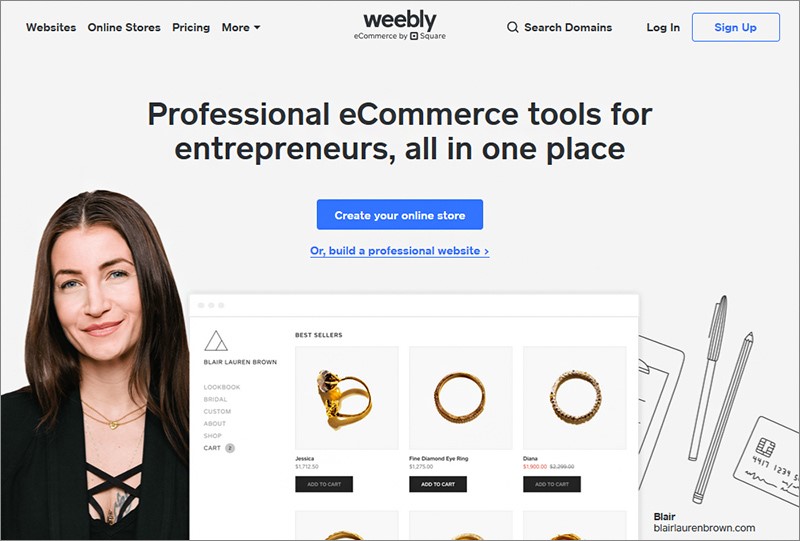 This offers the most enabled e-commerce amongst free website builders. It comes with the inclusion of basic e-commerce, unlimited bandwidth and a solid subdomain, which is as far as free website builder software go. While you may find the ad scrolling alongside the page a bit intrusive, that is a small sacrifice for a large gain. It is also very flexible, and with its App Centre you can add a lot of integrations and functionality to your site. It also helps keep the editor clean.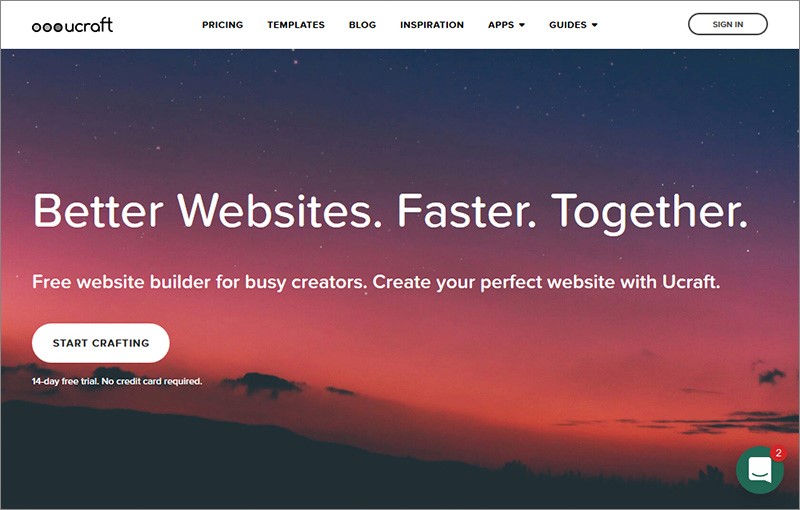 What gives Ucraft a place on this list of the best website builder software is the free plan lets you connect a custom domain name. And in case you don't want to do that, you can just for the free subdomain, which is really wholesome. Another cool feature is that of late it has started allowing unlimited pages- previously the free plan allowed just one. But this has been sort of dampened by including more intrusive ads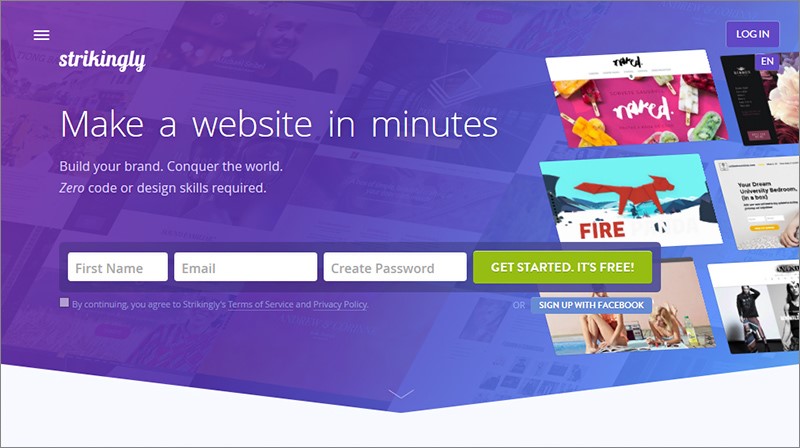 This website builder software was originally built keeping one-page websites in mind and continues to be the best in building those. Its interface allows you to scroll smoothly to scroll between sections on a page. The free plan comes with a whopping 5 GB monthly bandwidth, e-commerce features allowing you to sell one product per site, blogging tools and even 24*7 support! Not only that, it allows you to make unlimited free sites. The free domain is really good, and there are plans to make it possible for free websites to register a custom domain using Strikingly. The only downside is the ad which appears once somebody starts scrolling.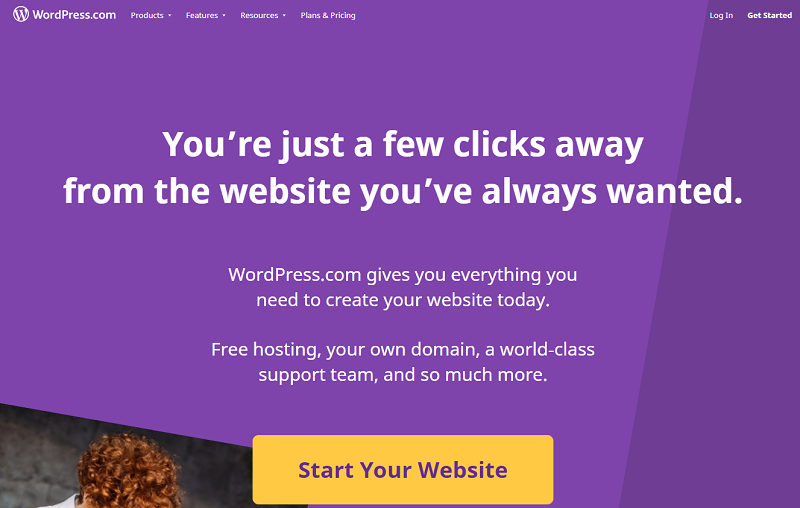 This is the best free website builder for blogging and comes with an unimaginable number of tools even in the free plan, along with 3GB storage and extensive community support. The subdomain is really good. However, remember that WordPress.com and WordPress.org, while coming from the same company, are different things. The former is the website builder while the latter is what we generally mean by WordPress, the open-source CMS. And while its extensive options make it among the best website builders at the moment, the biggest bummer is its tendency to insert ads randomly nearabout everywhere in the free plan.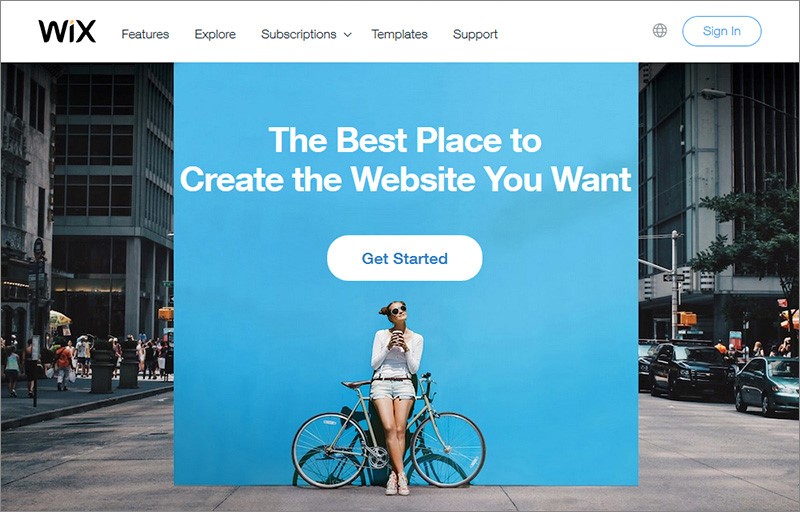 Wix offers you hundreds of customizable templates to choose from, along with tons of other features and drag-and-drop editing tools. While this is a really proficient website builder, the free plan feels limited when compared with many of the rest. This is primarily because the bandwidth is 500 MB, which will run out as soon as your site starts generating traffic as the average homepage built with Wix is 1.4 MB. Some people might also find the free subdomain a bit cumbersome. This is why the paid plan of Wix is more recommended, in fact, that has among the highest ratings.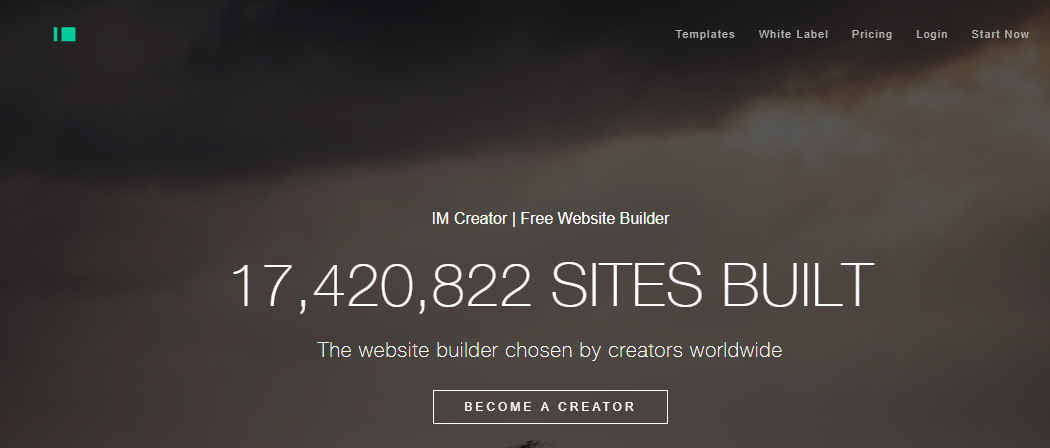 What is the biggest appeal of this website builder is that its free plan does not come with ads, which makes it unique. The interface is trendy and well-arranged, but it is not as easy to use as other builders like Weebly. There are some really grand themes, but it takes some time to learn using this builder. A major turn-off of XPRS is that the subdomain provided for free websites is pretty long and can't be edited. It also lacks really important features like e-commerce and blogs.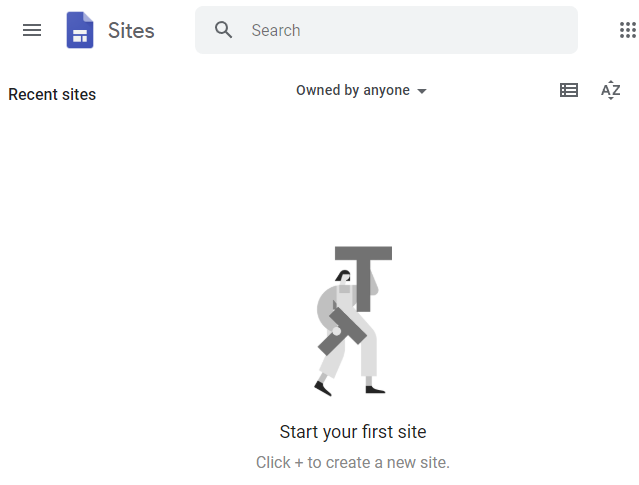 This is the only website builder out there right now that is absolutely free, with no paid plans whatsoever. However, you should go for this only when you want to connect Google Services for a collaborative tool, as most of the elements you can use here are Google products like Google Docs, Google Calendars, etc. There is a single template available, but with 6 styles. And while it is very minimal, the biggest restraint is that all these make it not very friendly towards small businesses, regardless of the free services. And of course, there is an ad at the bottom which you can't remove under any circumstances.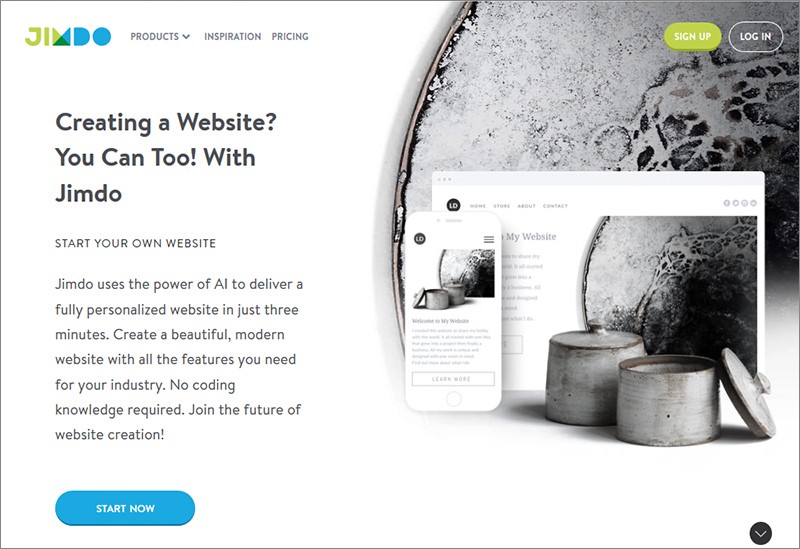 While the themes are outdated the editor a bit cluttered, what puts Jimdo on this list is the solid subdomains and the tiny ad. There is also the fact that it is very easy to master Jimdo, as it comes with beginners in mind. It saves a lot of time and is really committed to helping users to build free websites. It also includes an online store, though you can sell only a limited number of products.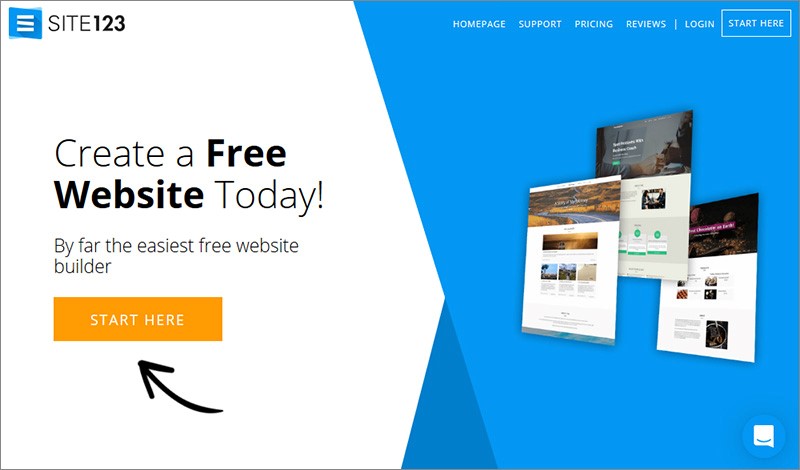 What is the best feature of this website builder is its simplicity and its 24*7 support system. However, unlike Wix and Weebly, you can't choose from various pre-populated designs- there are 11 categories of websites you get to choose from which comes with its own default design. You can then work on these with the available tools. But the upside of this limitation is that it saves a lot of time.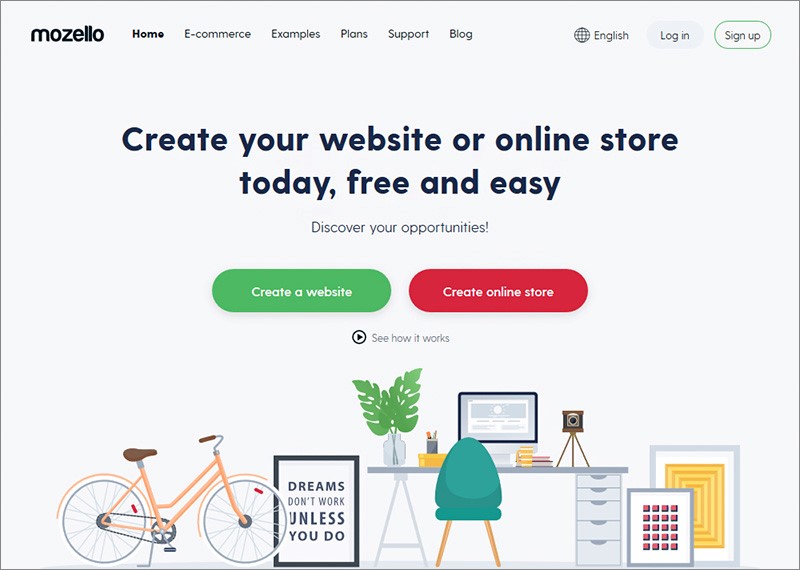 What adds to the coolness of Mozello is that it helps you build multilingual sites, meaning that you can reach a wider customer base. It comes with blogging tools and e-commerce features. What places Mozello so low on the list in spite of its unique features, the editor is really limited when compared to builders like Wix. So, your creativity gets limited. Also, like the other builders, there is no SSL security in its free plan.
Which One Should You Choose?
At the end of the day, it all depends on your requirements- the kind of websites you need, the audience you would be catering to, the products you would be selling.