Know About SSL Certificate Basics
Introduction: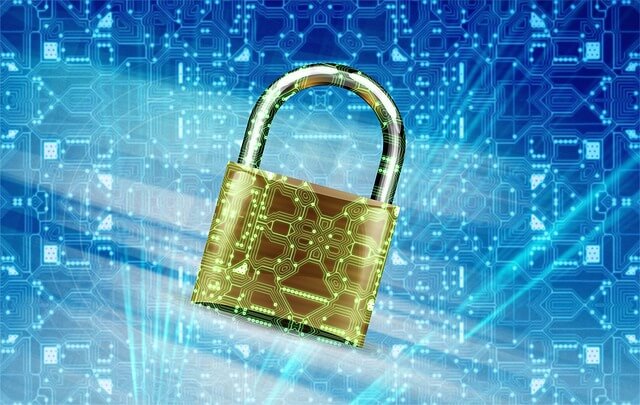 Image Credit: Pixabay
Security is an imperative core part in the digital age because every day we witness many hacking events around us. In that case, when you interact with the web world, you at least need a secure platform where your communication and dealing will be safe. Currently, SSL is a renowned protocol that builds a secure connection between the server and the user's website and keeps stuff secure transmitting over the web. Since many of us are not aware about SSL Certificate and its fundamental, so we have conducted a brief overview of basic things of SSL security.
What is SSL?
Secure Socket Layer (SSL) was developed in 1995 by Netscape communications. SSL helps in establishing a secure connection for exchanging data, it protects your online transactions and secures web information. Currently, SSL 3.0 is in force, issued in 1996.
SSL is an algorithm based security protocol. With SSL, the browser URL address will initiate with HTTPS instead of HTTP. SSL is the finest security that builds an encrypted link between a web server and a browser or server and server, assures that the data passing between the web server and browser stays confidential and secure. Hackers can secretly interfere with confidential communications, including credit card/debit card dealings, and login details. In that case, SSL security is extremely effectual in protecting customers against complicated eavesdropping, data tampering and a phishing attack.
Foundation of SSL:
SSL (secure socket layer) works on three main foundations - Authenticity, Data Integrity, and Data Privacy.
Authenticity: The main object of SSL is to authenticate two parties (the server and the client) and creates a secure bridge for a secure communication. Authentication identifies the identity of the other device. The protocol checks whether the client is responding a fraudulent server and thus affirms the authenticity of a server.
Data Integrity: A Data flow between two parties is not compromised and is reliable as it was sent the first time. The data remain uninterrupted during the whole communication. The data integrity assures that the message is not tampered during the transit. To ensure the data integrity, SSL holds a message digest to the data before transmitting it.
Data Privacy: Data privacy remains protected from the beginning and is comprehensible only by the intended receiver. Data sent over the network is encrypted and cannot be identified by the third party. Hence, the data privacy remains between the sender and the receiver.
What does SSL Certificate contain?
SSL Certificate offered by a third party CA that includes the information relating to the business and its owner. Website visitors or customers can check the information with a single click on the certificate in the browser. The information contains such as,
The name of certificate owner
URL of web server
Public Key
Name of Certificate Authority
Serial Number
Time and Date stamp
Certificate Expiry Date
Certificate issued Date
Location
Signature Algorithm
What is SSL Padlock?
The padlock shown in your browser is an indicator of authenticate security of any sensitive online transactions. The transaction may comprise a webmail login, banking transactions or registering on any web site with Personally Identifiable Information. The padlock shows that visitors are interacting with the legitimate website and not a fake website. Security conscious users always prefer to do online transactions on a secured website and SSL padlock can enhance user confidence during online transactions.
What is SSL Handshake?
The process of verifying the website's integrity, establishing the secure connection, and transmitting data is known as SSL Handshake. In SSL handshake, SSL secured web server will send its certificate to the browser, the browser will confirm the validity and conviction of the certificate. If everything is found perfect, a protected connection is established between the customer's browser and the server.
What is Third Party Certificate?
Legitimate certificate authority (CA) issues third-Party security certificate. You can find most trusted certificate authorities from here listed by most popular web browser Mozilla. In trusted certificates, your browser URL will start with HTTPS instead of HTTP. A secure site seal will be added to your certificate. Moreover, a padlock on the right side of your website enhances trust of visitors and users.
Who Needs SSL Certificate?
If you accept online information over the web such as credit card numbers, personal information, you need SSL encryption on your website. Today financial institutions, banks, e-commerce have expanded their horizons, providing an easy access to clients via the internet. A website with SSL could stop outsider individuals from interrupting user's information; it means a door for greater profit is open for an online business.
If your website has no SSL then, your website will be vulnerable to espionage actions, also will have low web traffic ratio. Customers avoid those websites for online shopping that have no web security. If you have SSL on your website, then there may be little chance of shopping cart abandonment.
Conclusion:
As we discussed in the above piece of information that SSL is really a helpful protocol that not only confirms the identity of the website, but also protects and ensures customers about their online privacy and safety. Hope that the content has made a clear perception of SSL security in your mind. In next article, we will discuss ssl certificate authority and many more subjects that is relevant to SSL security.