Best Ways To Fix ERR_SSL_PROTOCOL_ERROR On Google Chrome
Have you ever come across this error? You tried opening an SSL protected website on your Google Chrome browser and suddenly the browser displays you this on your desktop,
"This site can't provide a secure connection – ERR_SSL_PROTOCOL_ERROR"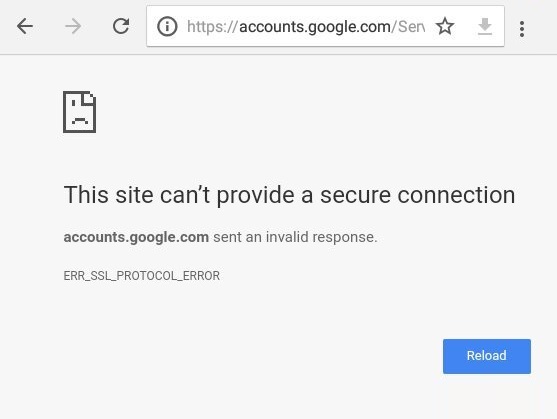 There are chances that this error gets disappeared when you refresh the page but at times the error keeps popping up again and again. There are few tips to solve SSL Connection Error - "Chrome ERR_SSL_PROTOCOL_ERROR".
Let's Get Started!!!
1.Update Your System Time and Date
For ERR_SSL_PROTOCOL_ERROR On Google Chrome, system wrong date and time is the most important thing that I have come across. One day when I turned ON my system and logged into the internet. I faced the same issue. Later I found that my system time and date were running behind. Once when I updated it, the error was resolved. But I often faced this issue and I found that my system CMOS battery was dead. In case if you find something wrong with your system clock check with your CMOS battery.
2.Disable the Chrome QUIC Protocol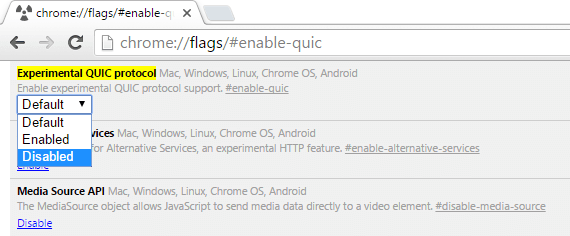 In case if you still find there is an issue with the web browser and the error is still displayed you need to proceed to disable the Chrome QUIC Protocol.
To process it enter the following address in your system address bar, "chrome://flags/#enable-quic".
Now press the enter button and proceed to disable by clicking Next, select the 'Disable' button from the drop-down list.
Once you have done it, restart your system and then use your Google Chrome browser. From then on you will not notice the error anymore.


3.Cross Check Your Internet Security and Privacy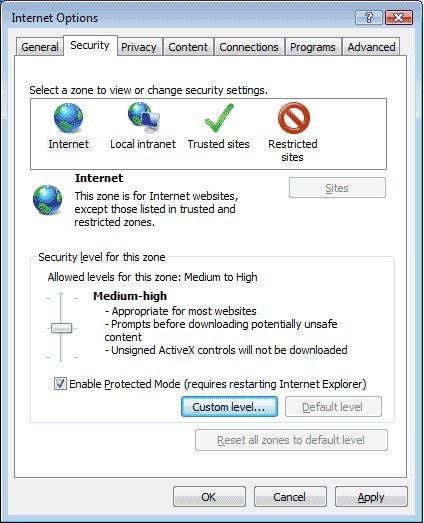 If you have set your internet security and the privacy levels as high then there are chances that they might block websites and even SSL connections. This obviously results in displaying "ERR_SSL_PROTOCOL_ERROR Chrome".
It is really simple to fix this issue. All you need to do is change the settings from "HIGH" to "MEDIUM" or "LOW". Now your SSL connections will not be blocked anymore. If you are not aware of processing it, then follow these steps,
Control Panel --> Internet Options
Select the Security tab and select the "Medium" or "Low" option.
Finally, save the settings.

You can carry out the same process for Privacy settings. Once you have done with all the settings, save and proceed to reload the browser. Your problem is resolved.
4.Check Your System Firewall
The most common shortcoming is the system firewall. People protect their system from malicious attacks by activating a firewall on their system. These firewalls have the ability to protect the system from all attacks and thus it avoids even the SSL protections.
The indeed causes is "This site can't provide a secure connection - ERR_SSL_PROTOCOL_ERROR".
So to avoid your browser from showing the "ERR_SSL_PROTOCOL_ERROR Chrome". You need to check the firewall and its blocklist to ensure whether the website that you currently use is not in it. In case if the website is present in the blocklist, you can remove it and save your changes. This prevents your browser from showing the SSL protocol error.
5.Disable Extensions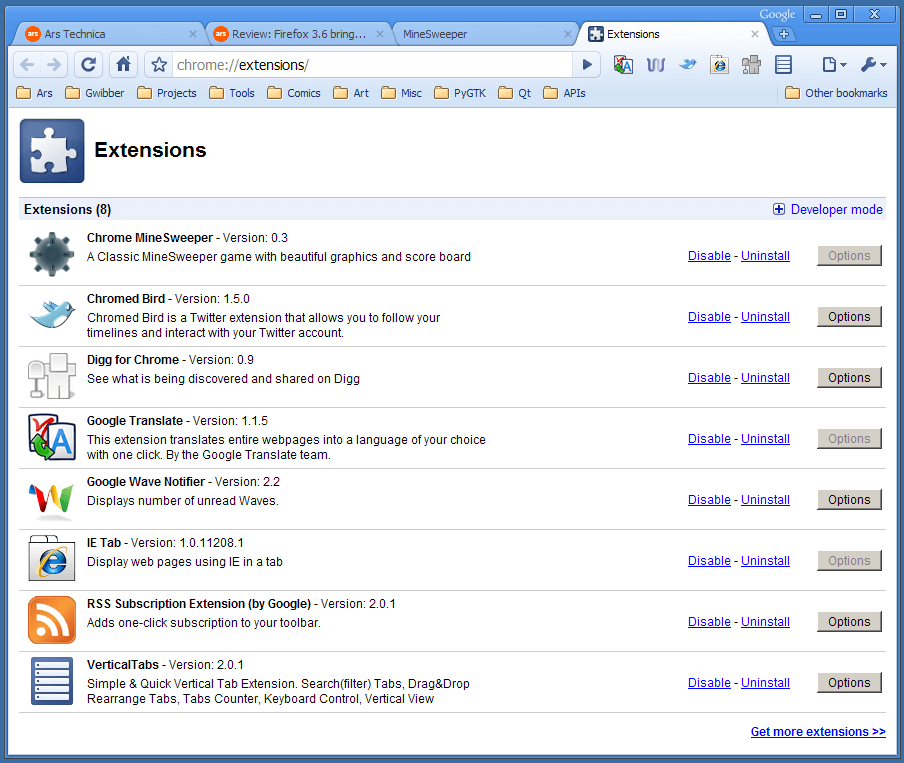 In spite of performing all the above-stated techniques, there are chances you might still face an error. This could be due to the browser extensions. You may not be able to predict where the error comes from and still face issues. This is where the extensions play a major role. If you have not guessed about the extensions so far, then you need to rethink it. There are chances that these extensions could block your browser from performing any better. Make sure you disable all those errors or you can even remove those extensions from your browser.
6.Clear Browsing Data
Browsing can also be a reason for ERR_SSL_PROTOCOL_ERROR Chrome. So it is good that you clear your web browsing data every now and then. You can follow these steps to clear your browsing data.
Launch your Chrome browser
Press Ctrl + Shift + Delete buttons
Click the checkbox for "Cookies and other site data"
Click the checkbox for "Cached images and files"
Finally, click the clear data button.
Wait until the complete history is deleted. Then you could proceed by refreshing your browser. This time you will definitely be able to login to the website that you have entered.
7.Check your Antivirus Program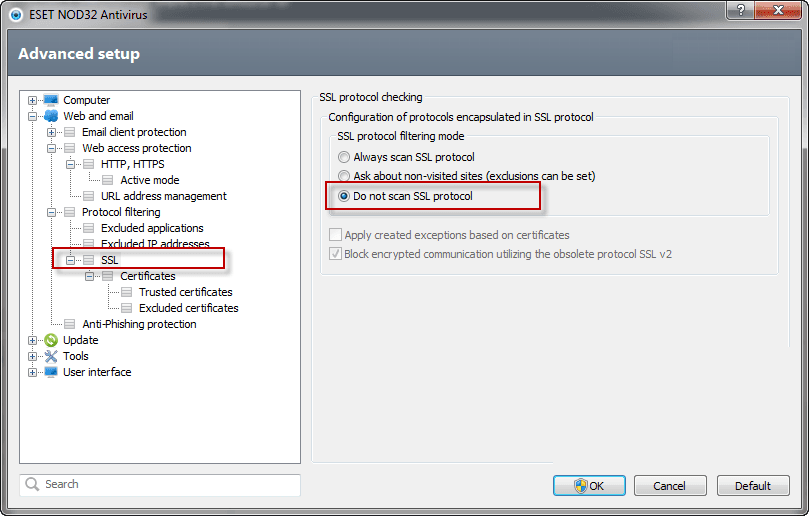 Always check your antivirus setting, mostly SSL is enabled by default in antivirus products. So the antivirus product won't be able to recognize the SSL Certificate and as result, it would show an error page on google chrome. So In such case, the problem can be solved by disabling the antivirus or else turning off SSL enabling features and check whether you can open the website or not.
Wrap up:
When you open SSL protected site in chrome & you notified with a "This site can't provide a secure connection - ERR_SSL_PROTOCOL_ERROR Chrome", that doesn't mean SSL certification is something harmful to your browser. SSL certificates are indeed provided to protect your website from being attacked and improve trust among your users. But there are chances of errors that may occur due to some of the following reasons stated above.
You can make use of the above-mentioned steps to resolve them by yourself. Do not panic regarding any of the issue or error that appears on your browser. It is just a simple browser error that can be resolved in a matter of minutes.