Namecheap Web Hosting and Domain Review - Why To Choose It?
Namecheap is a well-known leader in web hosting and domain business for many features like quality performance, better services, more than 99% uptime, and robust security. Besides, Namecheap also deals with legitimate SSL certificates that secure online information exchange between webserver and the browser. The hosting plans offered by Namecheap are affordable.
In this article, we will go through few reasons for choosing Namecheap as your web-hosting and domain provider.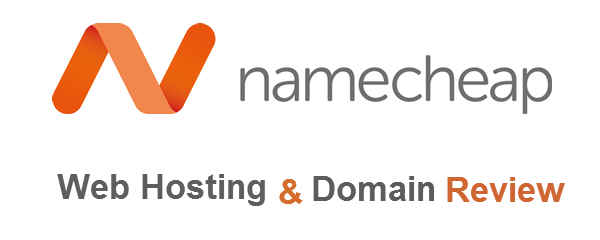 Hosting Services:
Namecheap as a hosting provider deals with different hosting services like shared hosting, reseller hosting, vps hosting, dedicated servers and private email hosting.
Let's look at them in detail:
Enhance your site speed with SSD technology and modern hardware system with Namecheap Shared hosting. The hosting environment is secured with in-house security and is coped with industry standards.
Even a customer can install app with the support of Softaculous application installer. Moreover, the support from Namecheap is outstanding; their industrious experts work around the clock and solve queries via live chat and Helpdesk.
If we talk about the features then the minimum disk space is 20 GB comes along with minimum three hosted domains and fifty sub domains.
Namecheap reseller hosting provides a valuable hosting opportunities to those who wants to host their own reseller account. With effective and robust cPanel, you can create unlimited hosting accounts and manage them separately. This reseller hosting service works on most powerful server like Dell PowerEdge with 24 core Xeon CPUs. To make reseller business efficient, Namecheap provides helpful reseller tools too.
Even, ClamAV virus scanner being a part of this hosting package scans mail, home directory and FTP space to identify any loopholes, provides a secure environment.
Coming to features offered in reseller hosting, which are enough to satisfy hosting needs. There are minimum 1TB Bandwidth, 99.9% uptime, minimum 25GB disk space, unlimited hosted and sub domains and many more features as a reseller you can get with this hosting package.
Namecheap VPS hosting offers XEN virtualization platform with root access along with three types of server management options like self-managed, managed and fully managed hosting. Self-managed and managed option allow root access whereas fully managed hosting gets you rid of hosting configuration and the technical team will handle all server configuration.
The hosting plan works on Atlanta and Phoenix server provides maximum speed and fast download. Once your business requirement changes, you are free to upgrade your VPS plan.
Namecheap VPS plan offers up to 100GB disk space, 3072 MB RAM and 20GB backup storage, 14 days money back guarantee and other fabulous features that can entice you to join with Namecheap brand.
Namecheap also offers dedicated servers that are reliable and carry 100% uptime. There are single CPU and Multicore servers, which are hosted in Tier-IV Phoenix datacenter. Due to tie up of Level 3 (Internet service provider), Cogent (internet service provider), Highwends (content delivery network), Cisco network, Namecheap servers offer optimal server connectivity. Dedicated server allows customers to choose self-managed, managed and fully managed option for server management.
Namecheap Private Email Hosting works on private cloud and all plans are equipped with smooth interface, full browser support, and security. Namecheap email plans support Apple, Android, windows OS. Even a customer can manage multiple accounts with a single plan.
There are three types of plans available: Private, Best Value Business and Business Office. A customer will get up to 10GB email storage, up to 15GB file storage, and many other features.
Domain Level Services:
Besides hosting, Namecheap also deals with domain registration and a customer will get like domain registration, domain transfer, Whois Guard, New TLDs, personal domain, Marketplace, free DNS. All these services are explained in detail as under:
Namecheap offers affordable price when a newbie apply for domain registration. The price starts from $1 year. A customer can apply for generic top-level domain (TLDs) as well country code top-level domains. All domains offer free URL forwarding and backed by Verisign for DNS performance. Additionally, WhoisGuard privacy protection comes free for one year.
A customer can transfer domain to Namecheap at just $9.87/year and there are 20 types of extensions available for domain transfer. Customer will get free one-year WhoisGuard protection, registrar lock, cPanel, dedicated customer service, zero transfer fees.
When you enroll for domain registration, you generally worry about your personal information like name, address, email, phone number. Namecheap offers WhoisGuard that keeps privacy of your personal information therefore, you will never face calls of telemarketers, unsolicited phone calls, or any identity theft.
Namecheap also offers first year free WhoisGuard product for those who have purchased new domain or have transferred existing domain name to Namecheap. Once you register for WhoisGuard, your email address will be converted into unique address for example, abc.whoisguard.com therefore, every mail will be filtered to reduce spam.
New Top Level Domains (TLDs)
As the internet grows, ICANN is covering technology, industry, geographic locations level domains therefore, Namecheap offers hundreds of new TLDs with its TLD explorer. In TLD explorer, a potential customer can watch, manage and pre order domain name. New domains are displayed as per categories from which customers can select domains as per business need. Just enter desired domain name under specific category and the system will show you its availability.
Many business owners desire to have their personal name in their business domain and to fulfill this, Namecheap brings personal domain service. Using personal name in email and domain will give professional status. Personal domain starts at $8.99/year price.
Namecheap offers best marketplace for buying and selling domains of different categories. If anyone had missed any desired domain, he/she can search here and grab it at specified rate. There are price filter if anyone has limited budget for domain purchase.
If your domain provider does not provide DNS hosting service, you do not have to worry. Because Namecheap comes with Free DNS service that offers secure and reliable name servers that helps to augment site performance. Namecheap also provides DNS update, email/URL forwarding and 24/7 technical support.
Few reasons to choose Namecheap Hosting and Domain service:
After going through the above discussion, we can briefly consider few advantages of going with Namecheap for hosting and domain service.
1. Softaculous software:
It helps to install many apps including WordPress, Joomla under single software with few clicks. However, Namecheap offers Google apps integration and auto configuration tool for emails, documents, and calendar.
2. Uptime:
As promised from Namecheap, you can expect more than 99% uptime and with business SSD plan you would get 100% uptime.
3. Price:
Namecheap offers lowest price on hosting service especially on shared hosting which starts at $9.88/year. A potential customer will get unlimited bandwidth, up to three websites, and 20 GB disk space.
4. Customer support:
Namecheap provides 24/7 live chat plus ticket support for solution of any hosting or domain queries. The response time is one of the best in hosting industry.
5. Free WhoisGuard:
Namecheap offers free WhoisGuard for first year with domain purchase or transfer that keeps customer's personal information confidential.
6. Money back guarantee:
Namecheap hosting plans come with 14 days money back guarantee in case if you are not satisfied with hosting service.
Conclusion:
When you have right domain registrar and hosting provider, your online success can be guaranteed. Namecheap offers domain registration and hosting package at lowest price along with best customer support so a small business owner can afford its hosting and domain service. Namecheap is worth considering option for domain registration and hosting service.