What To Look And Why Switch To VPS Hosting?
All we may know that Web hosting allows web sites to make accessible over the WWW (World Wide Web) along by providing server space, internet connectivity. Among different types of hosting services (Shared Hosting, WordPress Hosting, VPS Hosting, Cloud Hosting) VPS (virtual private server) hosting is in the limelight amid web site holders due to the dedicated server available at reasonable cost. If we look at the benefits of VPS hosting then you can get great uptime, quality bandwidth and scalability, selected storage space. In this article, we will go through about VPS hosting, its benefits, selection of VPS hosting in depth.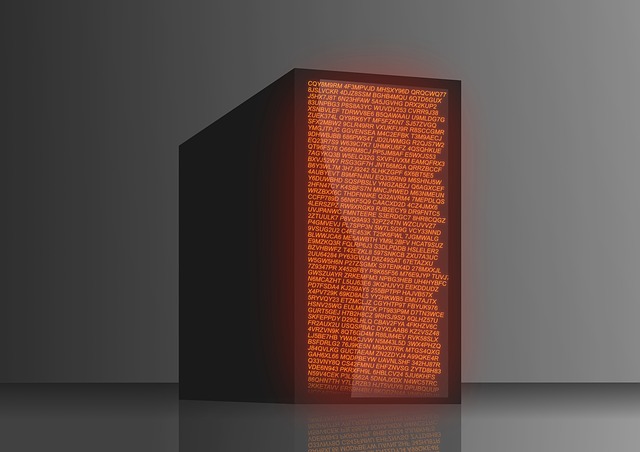 Image Credit: Pixabay
What is VPS Hosting?
VPS hosting is a virtual machine offered as a service by hosting provider. VPS is a cost effective hosting solution that provides the choice of storage and excellent bandwidth. Thus, this type of hosting allows individual unit to function separately by dividing the physical machine into multiple virtual compartments along with individual server allocation. If you go with a reliable hosting provider, then you can get dedicated IP, 24/7 customer support, robust security, proper maintenance of machines, expert technical support, control panel, and firewall.
Benefits of VPS Hosting:
There are ample of benefits involved in VPS hosting offered from reliable hosting providers. Some of them are shown as under.
Scalable storage space
Change level of your subscription at any time
Allow Custom server configuration
Create batch files and many other services using shell access
Dedicated IP and ultimate bandwidth
High data security with firewall configurations and server security
Auto Updates
24/7 Technical Support
Frequent backup of your valuable Data
99% uptime
Custom friendly control panel
Switch to VPS Hosting:
When you have already taken other hosting plan according to your business and website requirement then why would you switch to VPS hosting? There are certain reasons that you should follow while switching to VPS hosting.
If you need an additional storage, reliability, security and flexibility, then switch to VPS hosting is a good option. Even, if you want to make better branding for your website with dedicated IP address and private name servers, then VPS hosting can be helpful. Private name servers allow you to use your own domain name instead of hosting provider for example, abc.mydomain.com instead of abc. Hostingprovider.com
Moreover, if you are using shared hosting but want to use more resources, then aforementioned, the hosting provider will notify website holder about to upgrade server ability. In this case, you should switch to VPS hosting.
In basic hosting, there is limited control given in the plan, so for better control like root access, you should upgrade the plan. For any custom software installation, your shared plan does not permit you to change the inbuilt server hardware and software, on the other hand, VPS hosting allows you to install any software freely.
Many websites are using Shared hosting which can cause server downtime issue due to server overload. In a shared hosting, a single customer cannot overuse large amount of resources because the customer is already being allocated with specific resource. While there is no issue of server downtime in VPS hosting. Thus, VPS ensures a reliable and expected service.
VPS hosting allows you to select separated resources without using much resources so in future, if you want to change the package you can easily upgrade or degrade the package without waiting more.
If you have reseller or shared plan and have several email users working on the same IP address, then you will have limited POP and IMAP connection per IP address. In this case, VPS hosting can work for you.
How to Choose the right VPS Provider?
VPS is a scalable, flexible and cost effective hosting model that is most suitable for those who have exceeded shared hosting plans, but do not want to move to a dedicated server. With so many VPS hosting provider out there, which one is perfectly suitable for you is quite difficult task. Below some points are given that will help you to choose the right VPS hosting provider.
Uptime Assurance:
Server uptime has been difficult to measure yet many service providers claim about more than 99% uptime. If you need maximum uptime, but it is not possible to give 100% server uptime so always go for nominal or no downtime that will keep your site alive and give an outstanding impression to customers and visitors.
Price:
Different types of VPS hosting plans: managed, unmanaged, metered and unmetered hosting plan. When you go for a low price, metered and unmetered plans are quite affordable. By spending a few dollars, you can get a VPS plan with a money back guarantee (in case of dissatisfaction with current VPS, you will get a refund).
Managed or Unmanaged Plan:
If you are a tech savvy person and knows in depth of the server management then it is good to take unmanaged hosting. In that case, you should take care of server reboot, repairing, restarting and shutting down of the server. On the contrary, if you should go with managed hosting then your service provider will look after tiny details of your hosting server.
Redundancy and Scalability:
In case of regular power failure, VPS providers should have UPS and generator to keep the backup resource alive. They should have another server arrangement if the main server is overloaded. For any reason, if the ISP service is disrupted, there should be some alternative arrangement.
Security:
There should be a proper security check to be placed in VPS hosting to ensure safe transactions. For that, an SSL certificate is the best solution to secure online transactions, which take care of online payment especially done through credit and debit card.
Security monitoring service also helps to check ongoing traffic and keep threats away from the server. If any suspicious activity is found such monitoring service alert to prevent unwanted disaster.
Customer Support:
Relentless customer support is necessary for successful VPS hosting. The VPS provider should provide multiple support channels to help website holder because keeping the site always up is necessary for website owners. Whether it may be a ticket support, 24/7 call center, call, or email facility through which customers can get a reasonable answer to the query. Before selecting a host, you should also check customers' feedback and reputation for customer support.
Features and Limitations:
Before choosing a VPS provider, check about the features like RAM, bandwidth, disk space, domains, control panel etc. If the website of a provider does not specify features and limitations clearly, you should skip such VPS provider. Your plan should be customizable instead of limited plan set up.
Conclusion:
In the above article, most of essential points are covered that will help you to select your VPS hosting provider. VPS gets you rid of resource hogging that you generally face in shared hosting and provides robust infrastructure, advance storage, great support, powerful control panel, and WHMCS Billing System. VPS is essential when your business is growing so it is necessary to calculate your website requirements and needs before going with VPS hosting.