RapidSSL Review – Compare Features And Prices Before Buying Certificates
SSL Certificate creates encryption link between the web browser and web server. Once SSL certificate is installed, the user can access the website URL with HTTPS. After initiating SSL Certificate, you can be assured about the data passing through the web server and the browser, which stays confidential and safe. There are different Certificate Authorities for e.g. GeoTrust, Thawte, GlobalSign, Comodo, Symantec and much more providing SSL Certificate. In this article, we are going to list out diverse RapidSSL certificates providers who are providing discounted price & is a well-known Certificate Authority.
About RapidSSL:
RapidSSL is the most popular and trusted brand, providing SSL Certificates around the world. GeoTrust acquired RapidSSL a long ago. It provides two types of SSL Certificates, first RapidSSL Certificate and second is RapidSSL Wildcard Certificate. The main reason to use this certificate is, certificates issued by RapidSSL are from trusted CA root, which indirectly controls the price.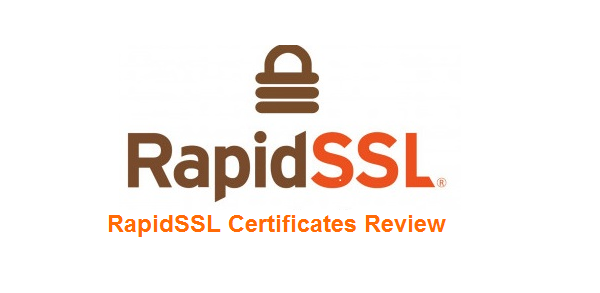 Reasons to Go With RapidSSL Certificates:
Easy To Install:
This certificate follows a quick and easy procedure for installing the SSL Certificate. 24*7 technical support is provided by many providers so that the customers do not face any trouble.
Reduce Security Alert:
After installing RapidSSL Certificate, the browser will not show a security alert to the users. It provides more than 99% browser compatibility, which means customers trust will be maintained and they will not face any issue regarding website security.
Get it fast:
RapidSSL certificates can be issued within few minutes, and do not require documents verification.
Low-Price:
You can easily get the cheapest price with RapidSSL Certificates. But cheapest price doesn't mean comes with low quality.
Secured with Strong Encryption:
All the data passing through web server and browser will have 256-bit Encryption.
Money – Back Guarantee:
You can get 30 days money back guarantee when you purchase RapidSSL certificates. You can ask your money back if you are not satisfied with the certificate you purchased.
Free Warranty :
$10000 warranty protects against mis-issuance.
Reliable Infrastructure:
You can easily rely on the Infrastructure of GeoTrust. It has the unmatched reliability that not only secures online communications on the wire but it also improves the website's authenticity with trusted site seal.
Delivered By Leading Certificate Authority (CA):
RapidSSL is a subsidiary of GeoTrust. So the certificate is allotted by the leading and highly trusted brand GeoTrust.
Expert Support:
An expert support is provided via email and live chat during business hours on RapidSSL.com
Find The Best Providers For RapidSSL Certificates:
Below table will help you to find The Top Providers for RapidSSL Certificate and RapidSSL Wildcard Certificate. Grab discount coupon codes to save money.
Providers
Price/yr.
Take Action
CheapSSLShop
$7.50
BUY NOW
Servstrong
$8.98
BUY NOW
RapidSSLOnline
$9.00
BUY NOW
For Further Providers of RapidSSL Certificate have look at Who Provides It?