Domain Validation SSL Certificates: Get Cheap DV SSL Providers List
Are you a newbie or startup business and want to secure your customers over your website? Then, Domain Validation SSL Certificates will be a good choice for you. If you would like to grab a cheap price for DV SSL then this article will be going to help you a lot. These SSL Certificates are available at the best prices with Trusted SSL Providers.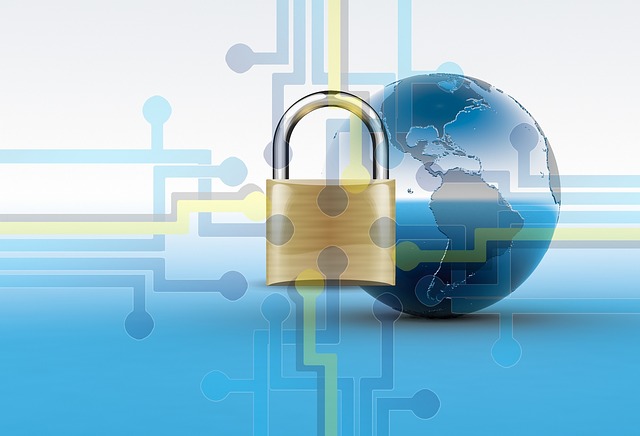 Image Credit: Pixabay
Domain Validated SSL Certificates & Providers with Cheap Price:
1.
Comodo Positive SSL
Comodo Positive SSL is an ideal solution for startup businesses and follows a domain validation process. Besides rapid issuance, the certificate carries 2048-bit CSR encryption and compatible with major desktop and mobile browsers. The strong encryption will keep intruders away from the transmitting information.
Features:
Robust Encryption: It supports 256-bit encryption to make online transactions secure and protected.
Free Site Seal: You will have a free site seal that ensures customers about web security and helps to drive them to your website.
Warranty: In case of any wrong issuance, you will have $10000 warranty backup.
Wildcard: There is no wildcard option available with Comodo Positive SSL
2.
Comodo Essential SSL
Comodo Essential SSL is a perfect domain level certificate that is available in the market at the lowest price. With Comodo Essential SSL, your domain will be verified in a few minutes. All the transactions will be encrypted with robust encryption, therefore; attackers will not have a chance to heed the online conversation.
Features:
Unlimited License: You can protect a number of servers without paying any additional cost.
Browser compatibility: The certificate is compatible with almost 99.9% of browsers (desktop/mobile)
30-day refund policy: In case of if you are not satisfied with the certificate, you can take a refund of your money by notifying within 30 days from the purchase date.
2048-bit Root Encryption: The certificate comes with 2048-bit root encryption and the root certificate is already settled in many browsers.
3.
RapidSSL Certificate
RapidSSL Certificate is the most popular domain level certificate that is available in a low-cost package. It does not support SAN and Wildcard features and is ideal who only want their domain verified like content-based websites or entry-level website. The certificate provides 256-bit encryption and 99.9% browser compatibility to avoid browser warnings displayed while accessing the website.
Features:
Automated Online Validation: RapidSSL certificate requires no paperwork while issuing a certificate. All the process will be done online.
Free Site Seal: The certificate will have a static site seal to ensure visitors and customers about website security.
Warranty: The certificate will be covered by a $10K warranty amount in case of any mis-issuance certificate.

4.
Thawte SSL123
Thawte SSL123 is the best choice for SMBs that do not wish to go higher for business or extended validation certificate. This certificate provides immediate issuance with validating domain ownership of the buyer. Thawte SSL123 helps business owners to ensure their customers about website security. With this certificate, you can secure web application, intranets, and extranet, mail servers, etc.
Features:
No Paperwork: The issuance process is automated and online so there is no hard work left for paper documents.
Fast issuance: The certificate takes only a few minutes in issuance so you can immediately secure your website.
Refund Policy: If you are not happy with Thawte SSL123, then do not worry. You will get your money back within 30 days from the certificate purchase date.
Free Site Seal: Thawte SSL123 comes with free trusted site seal that will help you to perk up your customer confidence in your brand.
5.
GeoTrust QuickSSL Premium
GeoTrust QuickSSL Premium is a lowest price SSL certificate deals with the fastest enrollment and issuance process. The certificate helps to verify the ownership of your domain. When you have HTTPS on your website, the chances of visiting a website will be increased. The certificate Works with HTTP, POP, IMAP, SMTP servers.
Features:
Www and non-www domains: The certificate is able to secure www and non-www domains to reduce security warnings.
Fast online validation: It takes only less than 10 minutes in certificate issuance without requiring any document work.
Robust Encryption: All web transactions and login information will be secured with 256-bit encryption.
Warranty: GeoTrust Certificate authority provides $500K limited warranty with QuickSSL Premium certificate.
Top DV (domain validation) SSL Certificate Brand Review:
Domain SSL Tools:
CSR Generator For DV Certificate
Conclusion:
The above comparison helps SSL buyers to get Domain Validated SSL Certificate at a cheap price with trusted SSL providers. So what are you looking for? Choose DV SSL from the above list and start protecting information on the website. You will hardly find such the cheapest price anywhere.