HostGator Review : A High Quality Yet Cheap Hosting Solution
To make your website accessible, hosting service is an inevitable solution. Web hosts provide space to run the website on owned or leased the server. There are different types of hosting services like free web hosting, Shared hosting, VPS hosting, cloud hosting, etc. A business has to analyses its requirements and considers a few points while choosing a hosting provider. A business has to look for server uptime, bandwidth, OS, server software, which can help in choosing an ideal hosting provider.
In this useful information, we will review HostGator hosting services and consider the reasons to choose HostGator- a reliable hosting provider.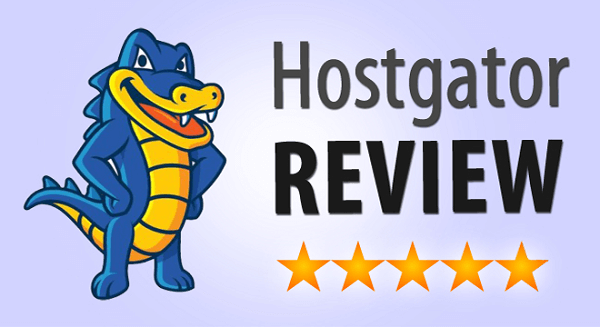 About HostGator :
HostGator - A Texas-based hosting company deals with a variety of hosting services including shared, reseller, VPS. The company until now has served its service over 5 million domains that counts around 1% of total web traffic. The company has gained the trust of more than 400K customer base with diversified products and services. From novice individuals to Fortune 500 companies have taken benefit of the HostGator hosting service. Even the company bears an overall 90% customer satisfaction ratio in the earlier 2008 year survey.
HostGator Services :
Shared Hosting
HostGator shared hosting offers one-click installation, tools and templates that are required to run a website. HostGator uses a Softaculous installer that allows users to install WordPress, Drupal, Joomla, and other CMS systems. HostGator hosting service is compatible with modern software and applications as the service supports diversified platforms (Linux, Apache, MySQL, and PHP). Moreover, the hosting plan offers 45 days money-back guarantee, 99.9% uptime guarantee, flexible control panel, unlimited subdomains. All customers are backed by 24/7/365 continuous premium support via Live Chat, phone, and email.
Window Hosting
HostGator Window hosting comes with many features and free website building tools, free templates, Plesk control panel, FTP accounts, email, unlimited MySQL, Access database. The hosting service is compatible with ASP.NET, Python, and AJAX program languages. The service also supported by HostGator award-winning support delivered via phone, Live Chat, and ticket support. This hosting service also invests in wind energy to offset server emission. Moreover, there are features such as unlimited disk space, bandwidth, free SSL certificate which you can get at affordable prices.
Reseller Hosting
Be your own boss by choosing HostGator Reseller hosting plan and you can earn money by making your own web hosting company. Reseller hosting gives WHM client management control panel along with the billing part. HostGator reseller plan includes tools, payment methods, flexibility to upgrade, and resource allocation as per client's requirements. Additionally, you will have a free domain reseller account, unlimited domains and email accounts, unlimited database, support multiple programing language, instant shopping carts, and of course 99.9% uptime guarantee. HostGator reseller plan is both for Linux based and windows based hosting.
VPS Hosting
VPS hosting is flexible and offers complete root access along with software installation and customizable environment. Moreover, you will have modern hardware support and best in industry customer support. VPS plan is divided into two segments: semi-managed and fully managed plans. The fully managed plan includes a hosting control panel while semi-managed plan does not include a control panel. You will have many features once you go with VPS hosting as unlimited email accounts, sub-domains and domains, root access, limitless database and FTP accounts.
Dedicated Server
If your business is large and getting high traffic then HostGator Dedicated server is the best option for you. A dedicated server allows full customization and installation along with supreme 24/7 customer support. You will have the WHMCS billing system, dedicated cPanel, high security, and uptime. Furthermore, you can enjoy unlimited email accounts, redundant networks, different language support, firewall safety, passwords enabled directories, etc. HostGator plan offers flexibility, quality and performance with the best server configuration and puts your business ahead of your rivals.
Domain Level Services
Besides hosting service, HostGator also deals with domain name registration that helps to provide identity to your business with popular domain extensions like .com, .net, .biz, .org. A domain seeker can claim his desired domain name by entering the domain name in the search box. If you transfer your current domain, HostGator will add one-year free validity to the existing domain.
Few reasons to choose HostGator :
There are few reasons for HostGator that attract any SMBs that wish to go for affordable hosting provider.
1. Money Back Guarantee
HostGator plans come with a money-back guarantee in case if the customer is not satisfied with the chosen plan, he can get full refund amount within 45 days of purchase of a plan.
2. Continual Support
HostGator plans are backed with 24/7 best industry customer support that is tackled by Live Chat, email, phone. Moreover, there are ample of video tutorials and helpful articles are there to guide customers in a better way.
3. Price
HostGator plans are affordable and available at high discount rate. You will hardly find such a reduced price anywhere for reseller, shared or other services.
4. Add-ons
Besides hosting and domain registration, HostGator offers add-ons like digital certificate, site lock for identifying security gaps, Code Guard for website backup, and additional business emails with 5GB space and 99.9% uptime.
5. Control Panel
HostGator offers simple cPanel that can manage to host accounts and allows you to install WordPress, FTP accounts, email set up without needing anyone's support.
Conclusion:
It is true that making a decision about the hosting provider is quite confusing. After going through the above points, you can put trust in HostGator for better hosting plans, reliable support and other essential hosting features that will entice you to go with the HostGator hosting service. Even small and large businesses can take advantage of domain registration and hosting packages at an affordable prices.