5 Compelling Reasons to Use SSL Certificates
Use of SSL Certificates is one of the most effective ways to do this. This is advisable especially when making transactions online using your credit cards, and using money transfer services.
Vast improvements specifically in the digital world, people are enjoying the convenience of doing almost everything online. Both individuals and enterprises have been taking advantage of these developments; and quite evidently, the digital landscape had a great impact on each and every progression.
Cybercrimes: Still on the Rise
While the local government along with the anti-cybercrime organizations have been doubling their efforts to reduce various cyberattacks, the numbers for such incidents are still on the rise for both individuals and businesses.
Let's take a look at these significant statistics to understand further what's happening in the digital arena:
1. Forbes' prediction of $6 trillion or more losses by 2020 due to cybercrime damages
In an article written by Steve Morgan, a former contributor for Forbes digital magazine, he pointed out some of the biggest cybercrime reports across the globe—these include the $100 billion estimated loss reported by The Wall Street Journal, and Lloyd's estimated report in 2015; wherein businesses were losing as much as $400 billion a year in the UK.
Morgan also pointed out the big trend in cybercrime casualties since 2013. He emphasized the growing numbers of cyberattacks ($75 billion in 2015 to $175 by 2020.) On the other hand, cyber-insurance along with security software products projected to grow from $2.5 billion in 2015 to over $7.5 billion by next year.
2. $76 Billion of Illegal Activities in Bitcoin and Other Cryptocurrencies
There are several platforms created by Bitcoin and other cryptocurrency organizations. While they have designed a platform to provide security and privacy, convenient money-transfer, and universal currency trade regularized by local governments, there are reports of illegal activities involved to a certain extent.
In a study conducted by the University of Sydney in Australia, they have found that illegal cryptocurrency activities can go over $76 billion; which is equivalent to the entire illegal markets in the United States and Europe.
3. Only 10% of Cyberattacks Are Reported in the United States Yearly
Despite the multiple cybersecurity awareness campaigns and reports being published about the casualties of cybercrimes, experts have found that only 10% of these incidents were reported in the US. This massive discrepancy is one of the reasons for the growing number of cyberattacks globally.
4. Ransomware Attacks Happen Every 14 Seconds
Based on the data gathered throughout the year, the 2019 Official Annual Cybercrime Report forecasted that ransomware attacks take place every 14 seconds. This is how fast cybercriminals can spread loaded malware attachments in various forms.
5. Hackers Only Need a Dollar to Victimize Users
As surprising as it seems, hackers only spend a dollar to execute their illegal activities online. Sometimes, they don't even need to spend a dime to proceed with their attacks.
These are just some of the most alarming cybercrime reports you should know. Again, the massive developments and progression in the digital landscape are quite evident, but they have also imposed many security and privacy loopholes.
As cybersecurity professionals would always advise both enterprises and individuals, everyone needs to be aware of the importance of securing your device and your network.
Other than updated and comprehensive IT security software, there are other ways to maximize IT and network security. Today, experts and even the most prominent search engine Google recommend the use of SSL Certificates, especially for those enterprises using the World Wide Web as a primary tool to do their business.
To give you more enlightenment, here are some compelling reasons you should start using SSL certificates as early as possible: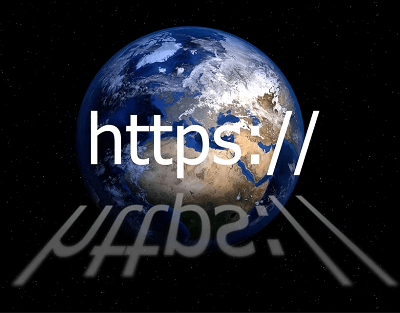 1. Maximized Data Encryption
One of the main reasons you should equip your site with an SSL Certificate is to maximize the security of both your organization and site visitors. This means certain shared information will be exclusive to intended recipients and authorized users only. This is essential as every data transmitted between you and the server contains sensitive and valuable information including your financial accounts, usernames, passwords, and many more. With the SSL certificate, you can ensure your usernames and other personal information are secured.
2. Authenticated Features to Both Users and Site Owners
As we all know, every signups and transaction require some personal information. This protocol opens up many windows for cyber intruders to steal identity and other data they can use against you. Cybercriminals are quite creative and could different tricks to lure their victims. With SSL Certificates, you can avoid such incidents. Just make sure to choose a reliable SSL certificate provider with a proven track record.
3. Emphasized Trust and Reliability
Using SSL Certificates provide visual cues including a lock icon or a green bar. This serves as a validation that users are visiting a trusted and reliable website. If you're managing a business website, this is a big help for you as many online buyers today are now very particular when choosing a merchant or dealing with any online website/webpage. Most sites secured with SSL certificates today use trust seals to emphasize validation. This is a big help for many site visitors as it gives them peace of mind while browsing your website.
4. PCI Compliance
This is another validation emphasis when you have SSL Certificates. Online merchants cannot accept or proceed with credit card transactions unless they comply with the PCI (Payment Card Industry) standards—and one of the major policies with online merchants is to make sure their website is using an SSL certificate to protect both the seller and the buyers.
5. Improved Search Results
While the use of SSL Certificate is primarily for security purposes, this also has an impact when it comes to optimizing your site. Experienced digital marketers have found that Google is giving a good score to those sites secured with SSL Certificate. This is because the algorithms are now considering site security to reduce and prevent illegal activities on the Internet.
These are just some of the few reasons individuals and enterprises should get an SSL certificate. Yes, we have been taking advantage of digital technology for both personal errands and running a business. Let's fight cybercrimes and other illegal activities online by being more responsible tech users.