Which Are The Best 7 WordPress Hosting Providers?
Many of you think that WordPress is an easy blogging platform, 'yes' it is but different themes and plug-ins as well flexible content management system has made it a backbone of many websites. Building a WordPress website will give versatility and simplicity. Just choose a theme of your choice, customize it and it is ready to use. You do not need technical knowledge to start a WordPress site. There are many fast WordPress hosting providers available in the market that provides their service with excellent features and affordable prices. Before getting the top 7 and best WordPress hosting providers, we want to elaborate some points in this article which will help you guys to understand WordPress hosting in a better way.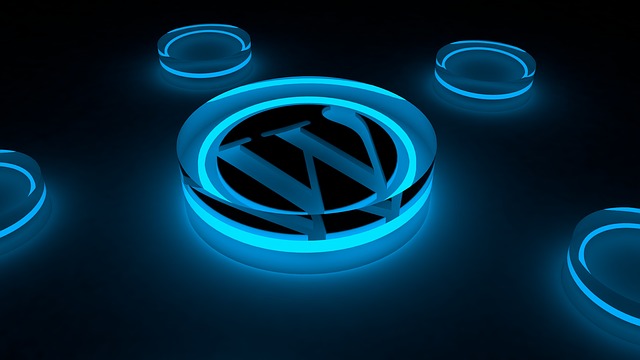 Image Credit: Pixabay
What is WordPress?
WordPress is an open source CMS (content management system) that is backed by PHP and MySQL. It is also a famous blogging system over the web. The WordPress can be accessed from WordPress.org with just a click to install from web control panels which are available with web hosting providers. WordPress need a PHP 5.2.4 + version, MySQL 5.0+ version.
Why Choose WordPress?
According to a recent survey, there are 24.4% of all websites running on WordPress. The WordPress platform provides SEO friendly URLs, post categories, sticky pages, media, the smooth interface that also makes it easy to integrate content in the WordPress platform.
Pros and Cons:
If we talk about pros then WordPress has many benefits like simplicity, flexibility, powerful CMS, advance content schedule, easy installation, compatible with almost hosting platform, scalability. Apart from pros, there are few disadvantages there like slowish site performance due to heavy themes, no auto backup, vulnerable to attacks due to open source platform, frequent updates, etc.
Why Choose WordPress Hosting?
WordPress does not need technical knowledge to run the website so if you are enjoying a free hosted blogger service, then you do not need for WordPress hosting provider. Besides, if you need advanced features like FTP access, security, backups, uploading themes and plug-in, editing templates, e-commerce transactions, ample of free disk space then all these features come with an ideal WordPress hosting package. You can also get hosting plans at free of cost from WordPress.com, but it comes with limited control, design options, and plug-ins so at the end, you will have to upgrade your plan or buy extra services.
What to look for while choosing WordPress Hosting?
Before choosing a WordPress hosting, there are a few points you should take into consideration like highest uptime, cheap price, storage, staff expertise, bandwidth, provisions of email accounts, plug-ins usage, timely updates, the credibility of hosting provider, and regular backup.
You can evaluate the hosting provider on the above factors, according to your needs. Besides, there are top WordPress hosting providers are given as under that will help you to choose your best provider as per your business requirement.
What does WordPress Hosting cost?
WordPress is a freely available software that comes with ample of applications. Many enterprises run their business on the WordPress platform without spending any penny. If you want a premium add-on then you have to spend money as many themes and plug-ins are available at few dollars. There are many WordPress hosting providers available who offer cheap WordPress hosting with required features. The price for WordPress hosting varies from $1 to $20 per month. In the beginning, many enterprises go with shared hosting but as the business grows, they have to upgrade their hosting model to the next level. Your hosting plan should cover your growing needs for the site without changing overage fees.
Top 7 WordPress Hosting Providers:
We have searched the top seven WordPress Hosting providers that can provide you, excellent experience of WordPress hosting with suppleness and scalability. Here, we have planned some of the best-discounted WordPress hosting providers that will please your pocket along without compromising the quality. Just apply coupon codes given below and get your valuable WordPress hosting product at an incredible price.
Name
Features
Coupon Code
Price
1&1

Easy Setup and auto updates
Recommended Plug-ins
Daily Backups
30 Days money back guarantee
Expert service support

Click Here
$0.99 Per Month
Arvixe

24/7 support
Pre-installed WordPress
Overseas Data Centers
Optimized WordPress Hosting Environment
99.9% uptime
60 Days Money Back Guarantee
Unlimited Space & Bandwidth

Click Here
$2.8 Per Month
i-Page

Organized themes
Pre-installed Plug-ins
Customized control panel
Standard Support
Free Domain Registration

Click Here
$3.75 Per Month
Godaddy

Basic WordPress Hosting
10 GB SSD Storage
1 Website
Access to thousands of free themes and plug-ins
24/7 support
1 Email account
99.9% uptime guarantee

Click Here
$3.99 Per Month
Hostgator

User-friendly platform
Free plug-ins and themes
Maximum Usability
Shared SSL certificate
Unlimited Email Accounts
Unlimited Parked Domains
Malware Removal

Click Here
$7.46 Per Month
Network Solutions

One free domain
Email address
500 GB data transfer/monthly
50 GB Disk Space
Have the right to site statistics and reporting

Click Here
$10.62 Per Month
DreamHost

Managed WordPress hosting
Auto Scaling RAM
30GB of SSD Storage
Unlimited Email Addresses
24/7 Expert support

Click Here
$19.95 Per Month
Conclusion:
At the time of choosing a WordPress hosting provider, the above factors and price offer will help you to take a firm decision about hosting selection. WordPress hosting is an in-demand choice that offers a blend of admirable features along with budget pricing. Modern business requirements and functionalities can be fulfilled with WordPress core features and added plug-ins. If you are going to build your website then WordPress hosting is an ideal option.