Which Significant Features Are Required For Successful E-Commerce Business?
A strategic plan is necessary to put online (E-Commerce) business on the next level. Besides features like diversified products, return policy, simple navigation, different payment options, there are a few core features too that can really inevitable when you think of an e-commerce platform. In this article, we will discuss about those core features without which we cannot imagine of an e-commerce industry.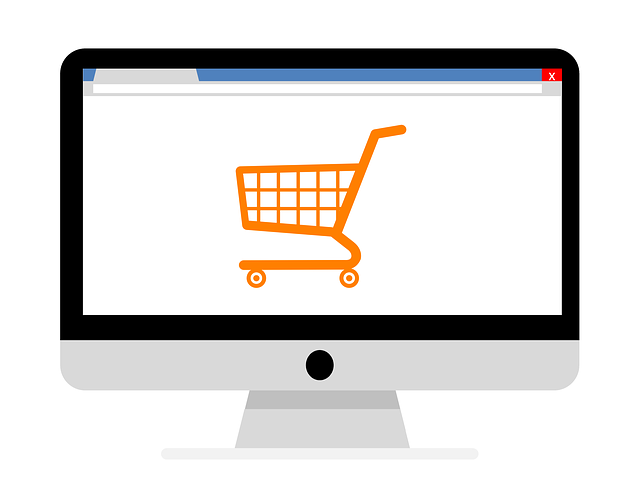 Image Credit: Pixabay
Speed:
The question of speed is in the topmost list when you design/start E-commerce website. Customers when click on any product or 'Buy Now' button, the response should come in few seconds (approx 4 to 5 seconds). If the website will be responded slowly, there are chances that customers would move away from your website. To remove the issue of slow loading website, many website owners use a content delivery network (CDN) that speed up the website load time. CDN keeps the data named "cache"of big files like image, video or any code. CDN generally distributes web pages and other web content to the user and enhance the speed of content delivery of a website. It is quite necessary to look for a website page loading speed to decrease the ratio of customer's exist from the website.
Uptime:
After the loading speed, the next big feature that to look for E-commerce is Uptime. It is expected from your customers and visitors about >99% uptime guarantee. For example, if your website is remained down during festival season, which is a peak time for E-commerce website, then your site credibility will be ruined and the majority of customers will not visit your website in near future. It results in loss of revenue. If the website handles overwhelmed traffic, then there are bright chances of revisits of customers. To handle a sharp spike in web traffic, your website needs a higher uptime (99.99%) ratio.
Security:
Security is an inevitable aspect of an E-commerce. Without a proper online security, customers will not interact with your website. PCIDSS (Data Security Standard), PCISSC (PCI Security Standard Council) compliance, DDoS protection, and SSL security are some necessary components to achieve complete E-commerce web security. PCIDSS is a part of the PCI Security Standards Council. PCIDSS is a data security standard refers to any business that deals with credit card. Every online business has to maintain and comply with the regulation stated by PCISSC. Organizations those comply with PCIDSS have to deal with credit card holder data. The data includes credit card numbers, card holder name, card expiry date, security code etc. The motto of PCI compliance is to ensure that the credit card should remain secured over the E-commerce website. Overall, your business should be abided by PCI standards in case of credit card secured payment.
SSL Security:
SSL is an unavoidable security for E-commerce as the online transactions must be taken place. It secures the data travelling between the website and the user with robust encryption. Most website owners prefer to implement SSL on the login page or payment page. In that case, the rest web pages of the website remain unencrypted and become vulnerable to hackers, which can be sniffed or intercepted by them at any time. If your website has no SSL security, hackers can modify the content or redirect web page to another malicious site. As a result, innocent customers who are browsing your website could fall prey to hackers. To get rid of this situation, Always-on SSL is a smart and secure concept that secures the entire website, maintain data integrity, privacy and security.
DDoS Mitigation:
DDoS attack is a programmed attempt to fill the targeted network with large volume of requests and make server unavailable for use. For E-commerce website, DDoS attacks can strike without any intimation. E-commerce site server may affect with DDoS attacks as the attack slows down CPU on which the server is depending. With this attack, the server that powers the E-commerce store becomes unresponsive or latent. As a result, customers could not shop at your store.
If we go in-depth about DDoS, then there are volume based, protocol based and application based attacks.
In volume based attack, the server overflows with large number of requests and the targeted system believes it as a valid request and makes the system unavailable to users and customers.
In Protocol based attack, the attacker targets server or load balancer, firewall. It consumes its resources or manipulates the way in which servers communicate with each other. Then it sends fake packets and waits for the server to respond them.
In Application based attack, attackers find vulnerability to crash the server. They send partial requests to the server to make it busy and the server finally blocks mostly legitimate requests.
In case of self hosting, there are high chances that hackers can bring down your online store as you have to manage security for potential DDoS attack. Therefore, it is necessary to have knowledge about DDoS attack to prevent it, otherwise, you have to call a third party expert to prevent DDoS attack. If you are self-hosting then you should have caching software and servers, advanced firewalls, load balancer and other network devices. Even there are services like CloudFlare that can hide your actual location and act as a proxy to prevent from hackers; it seems like a defense against DDoS attack. Such service also monitors changes in the site's traffic pattern.
Customer Support:
To increase the ROI for your E-commerce store, outstanding customer service is a manifest task. It is essential for customer retention and satisfaction. Only providing a wide range of products and discount offers are not enough in this cut throat competition for an online stores therefore, E-commerce store would have to go beyond the conventions and try to focus on customer centric approach. To offer an excellent customer service, online stores must provide multichannel customer support, as many customers use multiple customer contact options. E-commerce should also focus on social media platforms, which are the best place to listen to customers about their feedbacks and complaints.
24/7 Accessibility:
Accessibility plays a vital role in online store business as customers can reach to your business at anytime from anywhere. With the expansion of internet connectivity, E-commerce platform gets a booster and people across the world can access your online store at any time. As a result, the overall sale would increase due to 24/7 availability.
Conclusion:
Apart from the above features, a few other features should be considered like different product categories, payment gateways, privacy policy, excellent graphics, and social media presence etc. Speed, stability, and Security plays a vital role in the E-commerce structure that helps you to bring new customers on the platform. Once your online store is fulfilled with these features, your store is almost ready to fight against the competition.