InMotion Hosting Review : Why To Choose It ?
InMotion Hosting has been in business since 2001 and have gained acme position as a legitimate hosting provider in hosting and web design industry. Whether you go with Business Hosting, VPS Hosting, Reseller Hosting or WordPress Hosting, all types of hosting plans are furnished with competitive features and lowest price. In this article, we will go through few benefits of hosting and design services that make InMotion Hosting valuable. Let us go in detail systematically.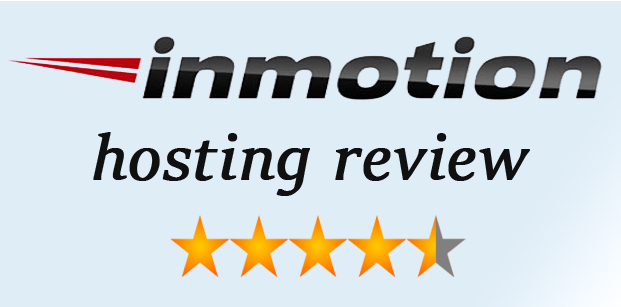 Types of InMotion Hosting:
InMotion hosting has several plans designed according to business needs as previously mentioned, of which benefits are individually given below:
Shared Business Hosting:
This hosting type is ideal for static websites, custom applications, and CMS. Besides, there are three types of plans: Launch, Power, and Pro, all these plans come with included features like unlimited disk space, Free SSD (Solid State Drive) service, Free Site Transfer, 90 days guarantee, free data backups, Google App integration and many more.
VPS Hosting:
InMotion VPS hosting offers scalable and flexible hosting solution that furnishes more than 4GB RAM, up to 200 GB storage, IP addresses, Free control panel license, and up to 4TB bandwidth. Such VPS hosting supports different configurations. Moreover, customer will have support of hardware replacement and network uptime monitoring, CentOS security patches etc.
Dedicated Server Hosting:
Dedicated Server hosting plan is designed to suit the exact need of a business. InMotion dedicated servers plan are equipped with LAMP stack (open source web platform used to carry dynamic web sites and servers). This type of hosting provides 100% uptime, 24/7 server and bandwidth observation, Apache web server support, 30 days money back guarantee. The hosting provider offers single and dual processor with free SSDs for reliable hosting.
Reseller Hosting:
Reseller hosting allows reselling resources along with assigned hard drive space and bandwidth for website hosting on behalf of other companies and individuals. InMotion reseller hosting provides Free WHMCS billing interface to accomplish and invoice your customers. Moreover, 90 days guarantee, free site transfer, free backup, applications support, and many more features are there.
WordPress Web Hosting:
InMotion WordPress hosting has a lowest price offered plans that offers free domain, preinstalled WordPress, unlimited hosting, free themes, 90 days guarantee and other useful features. You can easily move content via Drag and Drop feature and free SSD drives furnish rapid delivery of content from your blog. With InMotion WordPress hosting, you will have your website ready as you perceived earlier.
Managed Hosting:
InMotion Managed hosting comes with solution that fits your business requirement. Whether it is LAMP environment, automated tasks, NGINX web server or enhanced security, Managed hosting serves at its best. Even Varnish Caching used in Managed hosting enhances page delivery compare to non-cached servers. Moreover, customers will have fast and precise answer for queries regarding managed hosting.
Benefits of InMotion Hosting:
Money back guarantee: InMotion gives highest money back guarantee of 90 days, which is quite more than other web-hosting providers offer. Generally, hosting provider offers 30 or 45 days guarantee to customers.
Control Panel: InMotion cPanel is a traditional and easy to use. The cPanel comes with multiple languages and apps that provide flexibility to users. Users will have direct access to cPanel via account management dashboard so users do not go with separate login for billing.
Performance: InMotion provides industry standard 99.99% uptime that keeps their server performing relentlessly. Even website load time is in milliseconds, which is quite good against other hosting providers. However, shared hosting users will have faster performance due to SSD drives. InMotion do not fill servers with websites at its full capacity that reduces issue of handling traffic spike.
Free Data backup: Compare to other hosting providers, InMotion provides free data backup with emergency backup. Therefore, users will have no worry of data backup in case of accidentally data loss.
Customer Support: InMotion hosting has various ways to get in touch with their customers and inquirer. They support via phone, chat, email, and ticket system with 24/7/365. They have customized support related articles on different issues of hosting so customers will have good support and would solve many problems through reading articles.
Web Design:
InMotion web design is built on WordPress platform comes with best plugins to help you in website functionality. All website designs are responsive and you will have full ownership of your website for making any changes. InMotion web design solution offers one year free power business hosting. The experts at InMotion will follow four steps like Interview, use of information, critiques about design and publish before going into any web design development.
Domain Registration:
InMotion hosting offers domain registration with domain privacy. You can select any number of domains with extensions like .com, .net, .org, .biz etc. and get your domain free for the first year with Business class plan. Even you can purchase hosting plan and transfer your domain to InMotion hosting. Moreover, you can purchase additional domains, which are available at affordable price from their account management panel. On other side, InMotion also deals with domain privacy that changes user's information in WHOIS record and avoids solicitation of unwanted companies.
Conclusion:
It is sure that the above reasons will give you a strike in mind about InMotion.com and will give you a secure hosting experience once you go with InMotion hosting. Besides, hosting InMotion offers responsive web design service and safe domain registration that adds value to its brand name.