6 Ways To Ameliorate Data Security
High-profile data breaches have alerted security experts that many big data breaches are waiting ahead, therefore; the time has come for organizations to take immediate steps for data privacy and security. Major retailers and banks should have data security on their top of mind. The downside of not setting up security for data is noteworthy.
According to Ponemon institute report, a single data breach can cost up to $3.5 million still many big organizations ignore security aspect for their data. Data security should be a regular day-to-day work in organizations instead of considering it as an additional provision.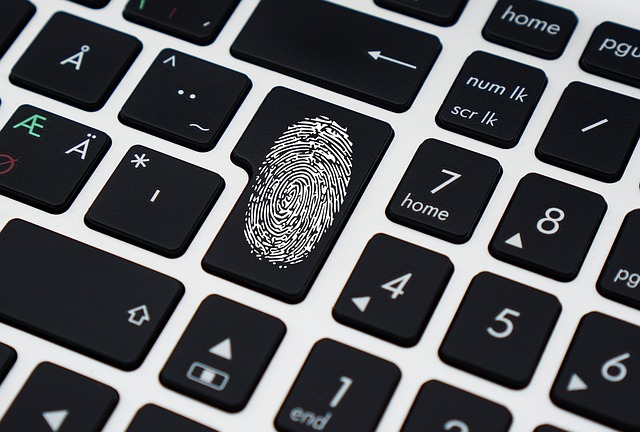 Image Credit: Pixabay
In this article, we have highlighted few ways to tighten data security in an organization. Let's see:
1. Need a secure infrastructure:
It is essential to create a secure environment in an organization which includes updated software and applications as well encrypted emails, limited access to the server admin. Antivirus and antiriot kit software can also help to minimize the risk of valuable data in the organization. At the time of developing any software or application, the security aspect should be integrated with it.
The network should have a firewall for incoming and outgoing traffic observation. Hackers are using an advanced technique to penetrate the network or server. Therefore, the organization should mull over intrusion detection and monitor the system which offers an extra level of protection. Many companies do lack advanced monitoring or logging systems as a result, they often cannot spot external attacks by cyber criminals to steal the data.
2. Secure Wi-Fi:
Unsecured Wi-Fi is a big concern for organizations as well users who generally use free Wi-Fi at a coffee shop, hotels, and retailers. The attacker always makes target innocent users and steals information or can inject malware into user's device system. Big companies are also now moving to secure Wi-Fi to protect users' privacy and their data security. Even organizations can use SSL encryption to transfer the data via a secure channel. Employees' mobile devices should be enabled with SSL encrypted wireless connection. Employees should turn off Wi-Fi when not in use as hackers nearby can search for targeted network.
3. Avoid third party Cookies:
Many users treat third-party cookies as a threat to their privacy and data. Because cyber criminals try to steal sensitive information of users which are stored on PC and attached to a specific web address. First-party cookies (cookies of the website owner) are better than third party cookies (cookies of other websites). Hence, Organizations must make policy regarding use of third party usage. If third-party cookies are blocked, there will be no adverse effect on users as well website. Many websites have a pop-up notification on their website when any user lands on a particular page. Even many users seriously want such quality in legit websites.
4. Do not underestimate the severity of the threat:
One of the motives behind the attack is to steal the data and generate the money. It does not matter how big or small your company is. Attackers always want your data, so it is the wrong perception that your data is of no interest to cyber crooks. As big companies and brands have started to understand the importance of data security, attackers are now targeting small and medium-size businesses (SMBs). SMBs are kind of an enticement to attackers, as many companies follow minimal security parameters. For small and medium businesses, it is time to take robust security protection against evolving hacking.
5. Perform a security gap analysis:
A thorough security gap analysis reveals about the future security benchmark and the areas which need improvement in data security. A gap analysis has four major areas of policy and process, scrutinizing, technical evaluation and findings. With analysis, the IT department can work out on different processes and its control access. Even, the company can roll out a security policy on the base of this analysis. In short, gap analysis lists out the activities that have been refrained or eliminated, which need to be developed.
6. Educate employees on the risks:
Employee awareness is vital because many people in an organization also work in-house and remotely and they have to deal with a lot of communication using email and personal devices. In that way, a proper education about data security can bring awareness among them and minimize the potential risk to the organization. The training part should cover the concept of modern hacking methods, dealing with social media platforms; avoid phishing emails or unknown emails, network penetration, harmful download, limited server access, dangers of public or unsecured Wi-Fi, online transactions, Always-on SSL etc. The training part should conduct on the regular base or periodic base so employees should know about latest updates & web security vulnerabilities as well as can deal with security issues properly.
Conclusion:
Organizations are struggling with defining security policies, therefore; above data security tips can help organizations to prevent data breaches, assure data integrity, minimize the compliance cost and protect the privacy of users. Data should have protection whether it resides in applications, reports across production and nonproduction environments.