How To Pick The Best Cloud Provider?
Introduction: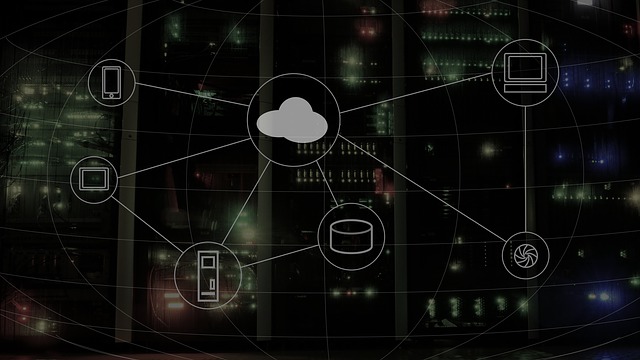 Image Credit: Pixabay
Moving to the cloud service can reduce in-house software and hardware installation and maintenance cost. Each cloud provider offers a specific function and gives users more or less control over the service hence you should match your requirement with the services available to the cloud providers. There are a few essential points given in this article which will help you to find best cloud provider.
How to Choose a Cloud Provider?
Cloud service provider serves a precise function and provides more or less control over the cloud. Your cloud requirements depend on the amount of space and resources you will need and it depends on the purpose for which you are taking cloud service like for home or business. Generally, a cloud provider should work on Pay As You Go Model so in future when you need extra space you can buy extra storage space. You can decide your point of control over your information and kinds of services that you desire from a cloud provider.
Now, look at 7 important points which should take in consideration while selecting cloud provider:
Cloud Provider Portfolio: A business support different types of workloads. While choosing a cloud provider, the company should consider the future vision of cloud provider and ensure that the portfolio of a cloud provider has the full range of workload environments and must address for the future foundation of cloud strategy. The cloud provider must have to provide utmost flexibility for handling workload rapidly.
Interoperability: It means the cloud provider must have the ability to perform workloads in multiple environments. For instance, an enterprise should be capable to put an application in a public cloud environment, but on the other hand, the related database must be residing in a safe, on-premise cloud. For a better interoperability, search a cloud provider that provides a common infrastructure for public and private cloud as well as for on-premise private cloud.
Flexibility: For the different workload environment, the cloud provider should be able to deliver a different range of option related to the functioning, safety, and resiliency so the enterprise can select the best option according to its requirement.
Service Level Agreements (SLAs): Always discuss about the policy of cloud service with a cloud provider. For instance, reports about outrages which shows statements of displeased clients. An enterprise should check the measurement of prolonged outrage that will include in the Annual average metric. If your business has hit with prolonged outrage then this point should be discussed with a cloud provider.
Security: Security plays an important role in cloud computing because without proper security, cybercriminals can take advantage of your valuable data. The cloud provider must take steps to protect the assets. Select the provider that considers security on a priority base who also has inbuilt cloud architecture for maximum protection. The security should include firewall, anti-malware protection, daily security audit, and multi-factor user authentication. There should be a data backup in case of loss of precious data.
Price Structure: Pay only for what you use. While choosing a cloud provider, you should be aware of the upfront cost. The fee structure may be of monthly, half yearly or annually package. There should be a facility to add service in cloud package in the near future, so it is wise to choose a pay-you-use model.
Relentless Customer Support: Cloud provider must provide 24/7/365 days quick support to customers. Before selecting a cloud provider, you should check the average response and resolution time of the provider. The team of experts must be fluent in the subject and should understand the query of the customer, whether it is live chat option, email, or telephone helpline.
Conclusion:
With the ever-growing cloud providers, it seems a challenging task to find a suitable one. In that case, when you consider the above stuff before choosing a cloud provider, it will help you a lot in making your work experience smooth and effective. Above points show the difference that not all cloud services are the same.