Know WordPress Hosting Best Practices & Some Key Questions To Ask
If you are running a business or a consultancy, then hosting and managing a couple of websites for it can really be a time-consuming task. For WordPress site owners, it is very critical to maintaining the efficiency of the websites in order to get the desired results. It is important to refine and optimize the workflow with reliable WordPress hosting and here comes the importance of managed WordPress hosting, which enables you to on more on business administration than spending time to take care of the repetitive tasks in terms of website maintenance.
Availing managed WordPress hosting services can help save a lot of time for the WordPress developer and designers alike, by offering them a lot of room to take up more clients and run a successful business.
For those who are planning to do it effectively, here we are putting forth a list of some top practices to follow in managed WP hosting: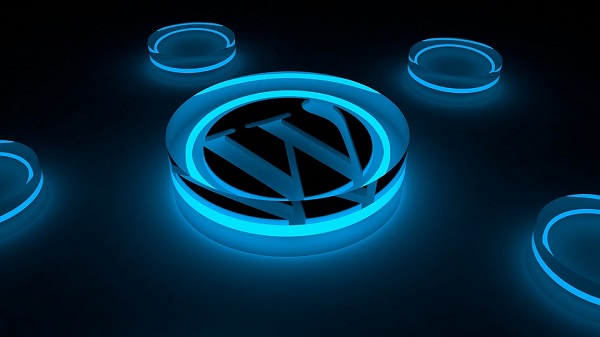 1. Leave it to The Provider from The Initial Point
Setting up a WordPress site and launching it needs the designers and developers to accomplish many tasks like installation, setting up the backup, installing plug-ins, optimizing load times, security administration, and also staging for site development and testing. In case of managed WordPress hosting, you can automate all such site setup tasks by pre-installing all these to move on to the next level tasks. You may check it with the providers to see what all they offer and avail all these benefits from the very first point itself to get full value for your money.
2. Automate The Maintenance
The website owners who are managing their sites or the developers handling multiple client sites need to perform an increasing list of tasks to ensure the smooth run. Even when fighting an arm and leg for it, the clients may not understand the importance of the value of the website maintenance as it mostly happens behind the curtain. So, rather than spending valuable time for this tedious task, it is always better to use the automated updates as well as plug-ins pre-installed as offered by the managed hosting providers.
3. Bundle The Security Tools
You need not have to always work with the piecemeal security tools and security plug-ins, but instead, with managed WordPress hosting, you can see that the security tools are coming bundled and pre-installed. With this, you can get access to free SSL, malware scanners, top-level encryption, etc. which are already configured. These are automatically updated too to make the task easier for the site administrators. You save a lot of time by bundling these tools as individual downloading and set up security solutions demand a lot of time and effort.
4. Outsource Troubleshooting
Identifying issues related to website maintenance is easy, but it is not that easy to fix the issue before the client or users notice it. Even when you are an expert and quick in troubleshooting, it may take hours or days to figure it out and fix it. On the other hand, with managed hosting, you can save a lot of time with the assistance of a dedicated and expert support team in service. Professional managed hosting providers may have enabled 24 x 7 customer support for the users.
5. Re-define Your Workflow
By using the individual log-ins and opening multiple tabs through the browser windows, you tend to lose a lot of time and effort in managing WordPress sites. Availing managed WordPress hosting will let you handle all the tasks from a user-friendly dashboard. As any good branding firm may offer, this centralized dashboard which gives a consolidated view to your website elements, the maintenance and updates become much easier for the developers.
Whom To Choose For WordPress Hosting?
While you choose the best hosting provider for B2B website hosting, one needs to evaluate various factors to get hold of the best. The cheapest or the costliest ones may not always be the best. Here are some questions you need to ask the WordPress hosting service providers to see if they are worth for you.
Do they offer WordPress-specific hosting?
Some hosting providers are general hosting services, so you need to ask whether they have specialized WordPress-specific hosting plans. If they are not familiar with the WordPress platform, then they will not be able to support you with general hosting experience. If they offer WordPress-specific hosting, then ask how their service differs from that of others. Ensure that the WP hosting provider hosts the website on specific servers which are fine-tuned for optimal speed and performance.
Do they have skilled WordPress experts in the team?
It is important to have staff who are well-versed in WordPress development in the hosting team to fix any problems quickly. Experienced WordPress experts will be able to anticipate the most common troubles related to WordPress sites and hosting and can provide quick solutions to ensure maximum uptime and speed.
Is there a secured staging environment?
A one-click staging environment will let the uses to build a typical clot of the WP site, which cannot be accessed by the viewers and the search engines. This can be used to test your changes and new features which you would ultimately add to the website. This will help save a lot of time and also ensure minimal impact on the liveliness of your parent website. Secured staging will let you set up all the changes and then roll it out altogether in a secured environment and thereby minimizing downtime.
How to contact the support team?
As we discussed in the first part of this excerpt, 24 x 7 support is one of the major benefits of availing managed WordPress hosting service. However, it is frustrating to find that you can contact them only through online chat, which is not instantly responded. So, ask the mode of customer support the provider offers in case if your website goes down or any instant update is needed. Make sure you can call them or have a ticketing system which has minimal turnaround time assured. It is better to have multiple contact options in B2B hosting to handle issues based on the criticality of each problem.
With a large selection of managed WordPress hosting providers out there, it can be a bit intimidating as well as time-consuming for the users to compare multiple options to find the most relevant service to avail. However, this one-time effort can surely help you to save a lot of effort and time in the future as hosting is an ongoing need.