Comodo EV SSL Certificate Review - Features, Cheap Price & Providers
Buy Comodo EV SSL certificate to bring the highest class of protection with extended validation of a company and domain ownership.
Comodo EV SSL is one of the most valuable and extended validation certificates in Comodo SSL products that provides superiorauthentication and boost business image over the web. Comodo EV SSL certificate makes online presence stronger compared to non-SSL. When you decide to go with Comodo, that means you are putting your trust in one of the most valued Certificate Authority.
Comodo Extended Validation SSL makes a secure bridge between customers and the website with modern encryption standards when customers enter anything on the website either login information or enter the payment details. Cybercrime also becomes a headache for such organizations. However, rising cyber-attacks and customer's changing trend has compelled organizations to think about customers' data security on the website.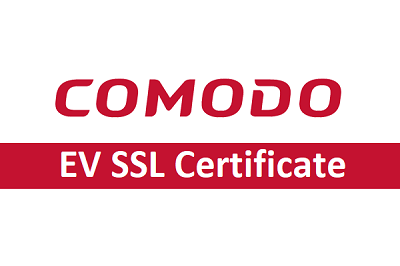 Comodo EV Certificate - Features
Comodo EV provides highest level of protection and authenticity to their customers and visitors. The certificate alters address bar into a green color, displays business name in green color and the Comodo brand name in browser. That's why it is also known as 'Green Bar SSL' Certificate.
Green Bar
To display companies name in the Green Address Bar on a site, certificate requester has to pass through strict verification process & have to prove its legal, operational and physical existence of the business.

Maximum Security
Comodo EV certificate comes with 256-bit encryption that does not allow intruders to sniff ongoing information between the server and the browser. Hence, the customer's information will remain safe on the website.
EV SSL certificate comes with data privacy and integrity that enhances the confidence of customers. A maximum security and enhanced security bring more profit to the website
Higher Compatibility
Comodo EV SSL keeps SSL warning generally occurred due to browser incompatibility. Mostly browsers have preinstalled Comodo root certificate to avoid incompatibility warning. The certificate carried more than 99% browser, OS, and server compatibility.
Authenticity
EV Certificate of Comodo offers the highest authenticity as Comodo confirms business identity to provide assurance to visitors and customers.
Trusted Site Seal
Free Comodo site seal offers customers the confidence to deal with the website in a positive manner. Customers easily see the site seal on a web page and click on it to view the company's information.
Highest Warranty
Comodo (Extended Validation) EV certificate is backed with the highest $1750K warranty amount, which is given in the case of any misissuance of a certificate. Thus, Comodo provides financial security along with online security.
Best Comodo EV SSL Certificate Providers List
Moreover, the above features show how essential the Comodo Extended Validation (EV) SSL is for business online security. Many resellers and SSL providers claim to be the best in serving Cheap Comodo EV SSL. We at Cheap SSL Coupon Code have finalized few providers who can offer an affordable price compared to direct Comodo certificate authority.
Conclusion:
Comodo EV certificate is not only offered strong security but also ensures safety from phishing attacks that put the website ahead of rivals. Your customers would like to visit your website again when they see your website is secured with site seal from trustworthy CA.