Which Essential Steps Are Needed To Secure Smartphone?
Smartphone has grabbed attention of almost world and made our life simple. Either it is Tablet, Smartphone or iPads, the next generation of mobile is blowing up around the world. There are many operating system (OS) are out there ranging from android, iOS, Symbian, windows etc. Among these OS, android is the most famous for smartphones that has millions of users. The main concern is that most of these users are not aware about their device security.
It is essential to secure your Smartphone as hackers are always in search of loopholes to swipe confidential details of users or may harm financially to users in terms of finance. According to Cisco report 2014, there were 99% of all malware targeting android device. The reason behind it is open source feature of Android. However, this is not issue for only android there are iPhone, Symbian also have malware encounters.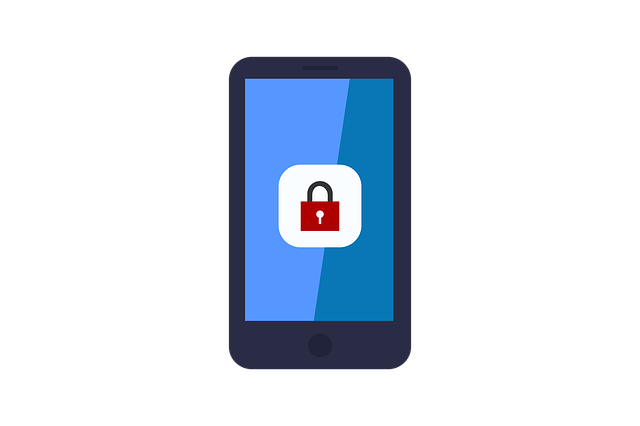 Image Credit: Pixabay
In this given information, we have listed few precautions for keeping your smartphone and tablets secured against threats and malware encounters.
1. Use of Pin or Password
Many users use "Swipe to unlock" instead of setting up pin or password on smartphone screen. The password should contain complex numbers rather than using simple 1234 or 1111 or 0000 numbers as password. Make setting for idle phone to lock smartphone automatically after few minutes.
For android phone, browse setting>>Lock screen and set pattern, PIN or password. In iPhone device, go to Settings>>Passcode and edit passcode. For windows phone, go to Settings>>Lock screen to set your passcode.
2. Avoid Third Party Apps
There are many third party stores covering the mobile market. Have you ever thought about their security level? If you install app from third party store there may be a chance of device infection with virus or malware. Many bad apps or bogus apps can damage smartphone and install virus and hijack contact details or steal sensitive information from the device.
To avoid third party installation, you can change setting in smartphone under Settings>>Security and remove checkmark from "Unknown Sources". Always download apps from Google Play, Amazon app store and consider reviews given by other users.
3. Update Antivirus
It is also true that most users do not keep antivirus protection in their device hence; they openly welcome attackers to steal their data. At present, antivirus software comes with Find My Device option as it checks the location of your device in case of device theft or loss. Moreover, you should update antivirus definition for better protection of your device. Updated antivirus can scan new threats and helps to keep your device away from unwanted virus and malware.
4. Beware of Phishing
Many phishing emails or SMS we get on daily base either it is pretending to be coming from banking, government, mobile recharge, social activity, donation or any other types. Even password recovery scams are also on its peak. If you are browsing, mail or SMS from smartphone then avoid clicking on such phishing mails as the hidden virus or threat can enter your smartphone and silently capture the details you enter in device. It is sensible that you should not store login passwords or financial details in your smartphone.
5. Don't Use Unsecured Public Wi-Fi
Smartphone gives us free mobility hence, people used to surf in free public Wi-Fi hotspots place like coffee shop, education institutions, restaurants, or any place where free Wi-Fi is offered. Attackers always in search of such unsecured free Wi-Fi and once the user shares his login or financial details, they act as man-in-middle and capture all the details over such unsecured communication. Therefore, do not share credit or debit card details over public Wi-Fi. You can use VPN service on your device as it will let you browse any website in incognito mode.
6. Data Backup
Always take backup of your image, videos, contacts, music in case of any undesired damage or disaster. There are many backup services like Google drive are available in market that regularly take backup of your information. You can synchronize you device to your PC for additional safety of information. Even antivirus also offers data backup facility to users. In case of any disaster, you can easily restore the data to smartphone from backup source.
7. Wiping Your Device
Enabling remote wipe in case of loss of device will automatically wipe data stored on device and clears the device completely. As we seen in the above paragraph, regular backup of your data can be restored on replaced device. Many devices can do automatic factory reset after making unsuccessful password attempts. Many security programs come with face detection and capture the face of a person using the device, send notification to give person's location to police or set web address.
8. Regular Update Device and Apps
Application development is a continuous task hence, app developer frequently issue updates for bug fixing, new features or any app improvement. On other side, your OS provider also release updates on regular base to provide strength to your device. It is advisable to update apps and OS whenever the updates are available.
Conclusion:
At present, our life depends on gadgets so it is important to think about its security as there are plenty of security threats are moving around us to capture sensitive information of the device. The above tips will help you to keep smartphone or tablet free from virus or unwanted damage.