Which Tips Keep Your Information Safe On Public Wi-Fi?
Public Wi-Fi has made our lives simple and internet browsing flexible. But wait! There are some dangers out there while using such unsafe Wi-Fi. Yes, it is obvious that people always like to connect with public Wi-Fi at education center, coffee shop or anywhere. The threat behind to be linked with such free Wi-Fi is that hackers can gain advantage of such free hotspots and control your device easily without their awareness. They can play a role of an intermediary and perform Man-in-Middle attack. In this situation, you believe that your are connecting with legitimate Wi-Fi, but the fact is attacker enters between the Wi-Fi and your device and try to get information from you via sending phishing links, malware, virus, inject any harmful ads or sniff transmitting login or financial information and gain control of your device.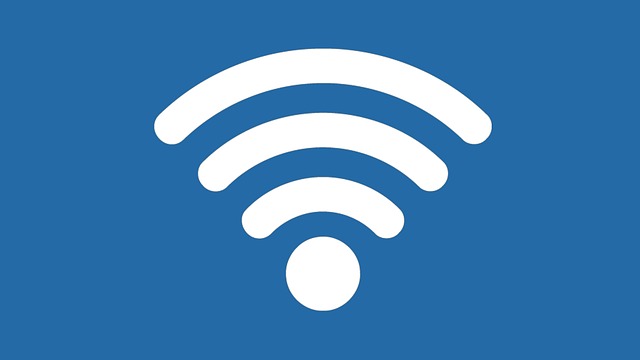 Image Credit: Pixabay
In this piece of information, we will go through some secure tips that will keep you away from threats while accessing public Wi-Fi.
Turn off Sharing:
Public Wi-Fi is much loved place for hackers and even not secured with high level of security. It is wise to turn off network resource sharing as network discovery, printers, and files. If you are using windows PC, then you can turn it off like this way Control Panel >> Network and Sharing center >> Choose Change Advanced Sharing Settings. Windows will automatically turn it off if you specify the network as a public network.
HTTPS - A secured connection:
When you are browsing any site running on public Wi-Fi, make sure that the website address should start with HTTPS instead of HTTP. An extra S is a sign of security and encrypts ongoing information and prevents from data snooping. HTTPS indicates that the website is genuinely verified by reliable certificate authority and is secure for online transactions and browsing.
Check for Wi-Fi Authenticity:
Before connecting to such unsafe Wi-Fi, make sure that you are connecting to the right Wi-Fi as hackers can set up own public connection to make you a victim. Ask the owner of a public place about the Wi-Fi network name and password (if any). An unencrypted Wi-Fi can cause damage to your device privacy and sniff the information from your device.
Update Software:
Many people do not update their software or apps. So it is advisable to update all software in your device on regular base as manufacturers of software send reminder whenever updates are available. Out dated softwares seem ripe fruits for hackers which can be easily corrupted or controlled by hackers.
Avoid Sensitive Information:
People generally use online banking, email access, ecommerce transactions etc. Hackers always look for confidential information. Innocent and unaware users are a great source for hackers to make their intention fulfilled. Avoid sharing or sending sensitive information over such unsecured connection as hackers can breach the network and gain control over travelling information. Instead of accessing confidential information over unsecured hotspot, you should access it from home network or in a secured environment.
Use of VPN:
To encrypt your browsing, you can use a VPN that will hide your IP address and allows you to surf in a secured environment. It will keep your privacy and confidential information secured from cyber threats and cyber culprits. You can take advantage of free Wi-Fi over secured connection with VPN service. If you are travelling a lot across states or countries, then VPN is an ideal solution for preventing your device from unknown Wi-Fi hotspots.
Two factor Authentication (2FA):
Many social sites have implemented two-factor authentication to add an extra layer of protection. Two-factor authentication ensures that the legitimate person is getting a verification code on his mobile to login into account. Thus, it creates security and avoids privacy issues and password sniffing. If someone has your password, still he/she would not be able to log into your account without 2FA code. Two-factor authentication can be done over simple text message or a phone call.
Turn on Firewall:
Firewall is an important ingredient of your PC as it monitors outgoing and incoming traffic and alert you whenever any suspicious traffic is found. It is true that firewall is not a complete protection but it has to be turned on whenever you browse the internet over unsecured Wi-Fi hotspot. You can turn it on in control panel in windows under system and security. There are different methods to enable firewall in different operating systems.
Logout and Turn off Wi-Fi:
Once you complete your task, logout from current session. Otherwise, you will expose yourself to hackers and they can gain control of your account. It is also sensible to turn your Wi-Fi off when there is no use of it because if you stay connected longer, cyber criminals will easily notice you.
Conclusion:
In the cyber world, where online threats are increasing and public Wi-Fi seems a boon for internet users, the question of privacy and breach is also harassing us. The above listed tips that you should keep in mind while accessing public Wi-Fi as it will help you to stay safe over unsecured network.