A Beginner's Guide to Domain Name Registration
Everyone loves to be home because it is a place which we can call our own, but what about the internet? The internet comprises of many entities like that of news ,memes , researches , technology advancements etc do you feel if literally domains were not there, would it be possible for anyone to accommodate everything into the internet . No, personally I don't think so!
The first domain that ever came into existence was 30 years ago, since then the internet has amplified at a staggering rate! Furthermore, 3 years ago there were almost 300 + million of active domain names on the web! Quite a number!
According to this number if we somehow try to make estimation than that would mean that every hour or every day, folks all over the globe are registering their domain names and affirming the slice of the web.
But basically what is the domain! Or how can we try Free Domain Registration? And what makes it so crucial!
Your mind must be storming with these questions!
So let's elaborate each and every meaning and lead you to the path where you can get every answer to your question.
So let's get going!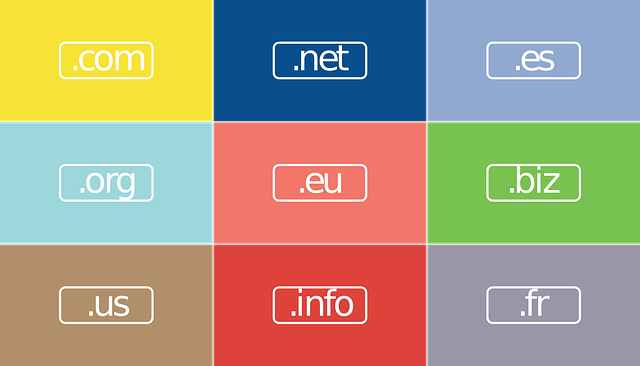 Image Credt: Pixabay
What exactly is domain name?
Domains or as we call them the domain name is just a small shelf where we all stack up our websites and pages and, not only us ,each and every individual who visits the web. The domain name system is globally allocating the specific address either to the web pages or to the web servers. Consider the domain name system as the address book of the phone! Or in a more layman language, the domain names are the texts that we enter into our provided web browsers to get to a specific website.
Whiteout this helping hand, we would get lost into this big black hole of what we call is the internet!
You must be dealing with this confusion of domains and website! Are they same thing or something separate?
It's okay to get confused between the two terms as both of them are very closely interlinked yet both of them are different.
While getting a domain registered, you have with you is the web address and not the website. The website is something which is supposed to be built by you. If you have a domain registered and you don't want to use it for a website it will for sure work but the vice versa is not possible.
For an instance, if you are wondering to work online and you have got a perfect name, the first step that you need to do is to get it registered and then after that it will be followed up by building a website and then searching the perfect host so that your website is visible, secure and easy to access. You can modify the looks and the design of your website afterwards also while keeping the old domain name.
The other thing that must be bothering you is that if you can opt for Free Domain Registration and why to choose the paid one!
Well! Talking about the free domain names, they are easily available from many website builders for example wordpress.com, Weebly, etc. But to be precise, all these websites builders provides you with a sub- domain which will somehow look like this
websitebuilder.wordpress.com
websitebuilder.weebly.com
Choosing a free domain name is not a good option as it seems especially in the case where you are planning to grow your business!
Certainly there are a few steps you must consider while you use free domain registrations.
As you are using the free domains that mean you are not the owner! The sub domain names are owned by the website builders. So just in case if you are wondering to switch to some other provider, it won't be possible as the domain is not portable.
The ending of the domain name will be comprised of the name of the service provider for example : It will be" websitebuilder.wordpress.com "instead of "websitebuilder. com"
So, in such scenario I personally feel that it's not at all a bad idea to spend some bucks to get the perfect branding!
Once you have gone through all the aspects to put up your step in this world of the internet, the most important step is to choose the relevant domain name for your website.
Let's discuss some of the most basic steps to keep in mind while you choose your domain!
Competence of .com
There are many top-level domains available, but the most efficient one is .com. The reason behind this popularity is quite simple, because of the popularity and exposure.
In fact .com stands as one of the most recognized TLD.
Other than .com you have others on the web as well like .net, .org, .info etc.
Use keywords
Using keywords can be very helpful, try to use those keywords which are easy to memorize.
Other than that you can choose a local keyword that can help to nurture a local community or a business.
Privacy is must!
While you get your domain name registered, don't forget about privacy! According to WHOIS, it protects your personal data from getting it publicly by hiding it.
Done with most of the formalities of owning a new domain, so now it's time to get it registered!
As discussed above, there are many ways to register a new domain name, while you do the formalities you need to at least pay a yearly fee so as to get it registered under your unique name.
Make it a point to get it renewed before the expiry as after that it would automatically be available to other people as well.
Coming up to the cost to get the domain name registered, frankly it's not much!
It will at max cost you around $10 -$16 per annum. But if you choose the one which is tremendously in demand than it can for sure cost you hundreds and go up to thousands as well!
Choosing the best domain name does have huge impacts on your business as well as it helps to surge up the website's traffic and to improve the brand image for the business.
Reach to the targeted audiences
Reach out to the relevant audiences by getting yourself registered in the relevant domain.
Choosing the domain name that particularly targets the local area or the community helps your website to boost up the number of visitors.
Reputation
The reputation and the web authority will definitely boost up if you have a solid domain name which is exceptionally unique, properly spelled and relevant especially in the case of your business.
Final Notion!
Now, after reading this I guess you are all charged up to start your website! Free Domain Registration is good, but only initially for a longer run you need to switch to the premium one.
Domains are easy and a necessary part to put your step on the web .I hope this article of mine helped you to understand the procedure and makes it simple for you to understand.
Author Bio:
Easy.gr isn't only a web applications company, but it is also provides its users with the Free Domain Registration. They believe in providing with the most forefront services to their clients by providing effectual solutions to every client's need. They supervise to serve professionalism and reliability for everyone who trusts their field of expertise. Since 1992, they have accomplished their goals to provide a full range of wed hosting, data hosting, web designing and domain registration making it easier on the internet for everyone.