How to Fix SSL Connection Error on Android Phone?
Getting an SSL connection error on Android phone can be frustrating because most people browse on a phone only when they have no access to a computer. So, if you are trying to access some quick info while commuting to work, then this glitch can indeed foil your plans to do so. However, if you have been experiencing this issue then we will help you to fix it in an easy ways but before that let us figure out how this error looks like: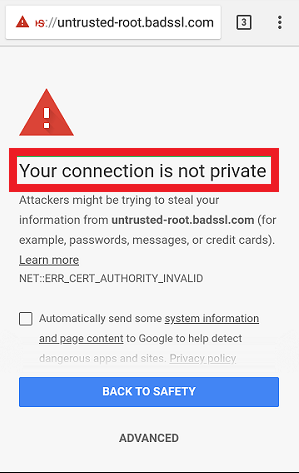 What is an SSL Certificate?
The Secure Sockets Layer (SSL) is an encryption protocol that was replaced by the Transport Layer Security (TLS) protocol, back in the year 1999. Although, the name SSL continues to stick to it but what we are dealing with and trying to fix is the TLS. However, we shall continue to refer to it as SSL, to avoid any inconsistencies or confusion.
Webmasters install SSL Certificates to add an extra layer of security to the communication exchanged between the client and the server. This enables the HTTPS protocol, which makes use of the public and private keys to authenticate communication between the server and the client, which discourages packet sniffing. As a result, using this technology is advocated by Google, PCI DSS, GDPR, and several other data security and data privacy laws and regulations.

However, websites with SSL certificates may sometimes show up an SSL connection error on Android phones, making it difficult for the user to access information on-the-go. If you are experiencing this error, then no worries. You can easily fix this glitch with the below mentioned five fixes to ensure a seamless browsing experience.
Why SSL Connection Error Occurs on Android Phone?
The SSL Connection Error occurs when the public and the private key authentication does not take place smoothly. So, when you see this error on your Android phone then the reasons for this could be many. It could occur due to an invalid SSL certificate, self-signed SSL certificate that your browser does not recognize, or because of other software applications interfering with the client-server authentication. The reason for this error is not going to show up in the browser. So, you must try out each of the below mentioned fixes and one of those is sure to get rid of connection error on your Android phone.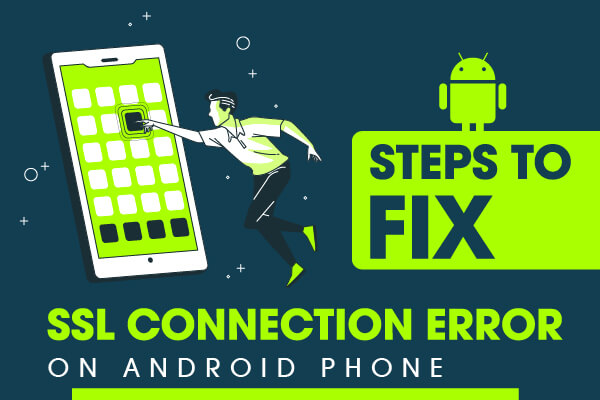 How to Fix SSL Connection Error on Android Phone?
The Connection Error of SSL indicates that the browser on your Android phone is unable to establish a secure connection with the server. Let us now explore some ways that help fix SSL Connection Error on your Android Phone.
Confirm the Date and Time
Browsers like Chrome check for the date and time on your mobile device to validate certain actions. So, you need to first check that out and correct it. You can easily avoid this issue in the future by choosing the automatic time and date update option in your Android phone's settings. This ensures that the time and date are automatically updated according to time zone.
Update your Browser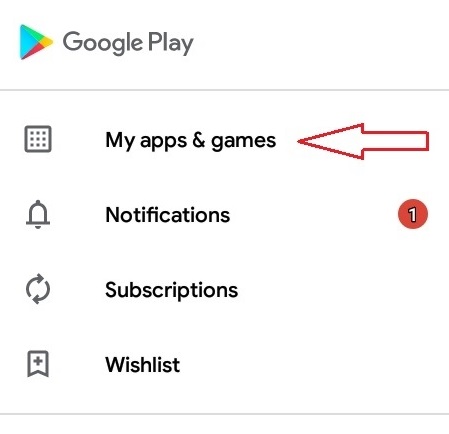 Navigate to your Google Play Store to check if your current browser is updated or not. You can check this under 'My Apps and Games' on the left-hand sidebar with three lines. Then find your browser in the list and check if it needs an update.
If so, then click on the 'Update' option next to your browser in the App list. Software companies release updates to fix existing issues and so that might do the trick for you.
Clear Browsing Data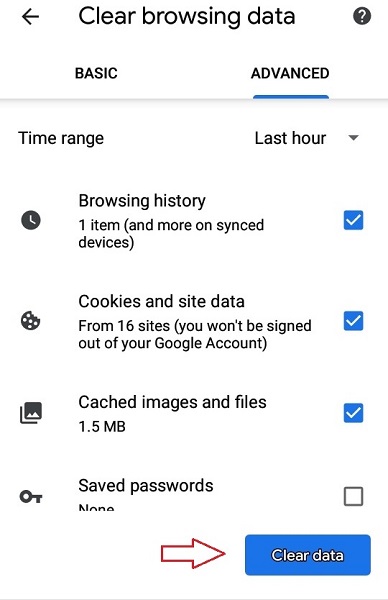 At times, just clearing your browsing data can fix the SSL Connection Error on your Android Phone. In the case of Chrome, you can do this by clicking on the 3 vertical dots on the top-right corner and clicking on 'Settings'. Then choose 'Privacy' option and after that click on 'Clear Browsing Data'. In that box, click on 'Adanced' optionn from the top of the windowand clik at 'Clear Data' remains at the end of the box. If you use a different browser, then you can still find similar settings with slightly different labels.
Deactivate Antivirus, but at your own risk
Sometimes, your antivirus could be the culprit that's preventing your browser from connecting to the server. So, try temporarily deactivating the Antivirus, but be very careful to delete sensitive information from your phone before attempting this. Also, know that this could fix the issue but could pave way for some other vulnerabilities that may seep in.
Factory Reset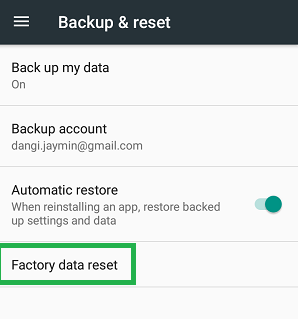 When all else fails, then there's one thing that always works but this requires more time. You can simply go to 'Settings' on your phone and choose 'Backup and Reset' and finally click on 'Factory Reset'. However, this would cause all your apps to revert to their factory versions, which may require lengthy updates. So, spend some time backing up all your data before clicking on the 'Factory Reset' option.
Conclusion:
In summary, SSL Connection Error on Android Phones can be annoying, but you can easily get rid of this glitch with the above mentioned fixes. Now that you know how to fix this error, it would be much more manageable.