Symantec Secure Site SSL Review - Advantages, Top Providers & Price
Organization Validation Certificate is high assurance SSL which is used to validate company/business/organization & also provides instant identity confirmation & strong SSL protection to website. Organization Validation Certificate is also known as Business Validation. The main goal of OV is to encode the user's sensitive information and website which is used while transaction. It also helps you to gain trust of visitors on your website as it indicates your company name in site seal, which is a trust indicator. There are various types of certificates provided by OV SSL Certificate. In this article, we will acquire the knowledge about 'Symantec Secure Site SSL Review'- one of the best product of OV.
About Symantec:
Symantec is originally American Technology Company. After tie-up with VeriSign, Symantec has entered into SSL business, the authority has built a huge trust amongst customer with the service, there are approximately 92% fortune 500 companies are using Symantec. 34-years old Dr. Gary Hendrix, a prominent expert in world of natural language processing & artificial intelligence, found it. Their dream of creating a well-known brand for Secret Socket Layer (SSL) came true. Now Symantec is one the top most SSL brands in the industry. Also there are many certificates covered by Symantec namely Secure Site, Secure Site EV, Secure Site Pro, Secure Site Pro with EV & Secure Site Wildcard. Let us get deep into one of the finest products of Symantec namely Symantec Secure Site SSL certificate.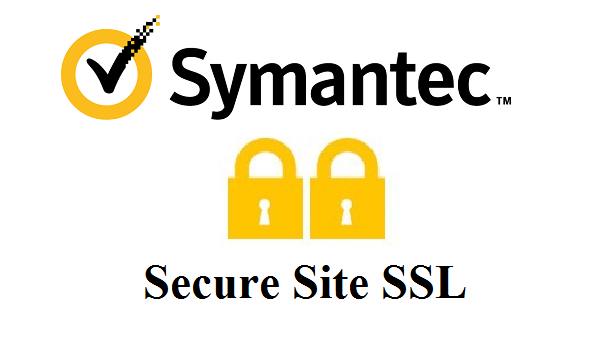 Symantec Secure Site SSL Review - Advantages of having it
Symantec Secure Site SSL helps you to secure the transfer of sensitive data. It provides you Full Organization Validation, Domain security for e.g. (www.domain.com + domain.com) & strong SSL 256-bit encryption.
Advantages
Malware Scan
In Secure Site, you will have an extra benefit of daily malware scan, which helps to gain the trust of customer and ensure that they are dealing with the safe site. It will automatically alert you while finding any malicious activity going on in website.
Seal-In-Search
Seal-In-Search is basically the seal marked while searching the website which ensure that yes this website is free to deal with as it is secured with Symantec Secure Site certificate.
Norton Secured Seal
It is well known Seal mark which the customer trusts across the globe. As, they easily recognize the Norton Secured Seal mark easily and continue the website.
Browser Compatibility
Symantec SSL products are almost compatible with browsers, OS, and servers. You can install SSL on any server without any hesitations. All Symantec Products carry 99% browser compatibility.
Symantec Secure Site SSL Certificate Providers & Cheap Price
After going through the brand and advantages here is the list of cheap price Symantec Secure Site SSL providers for you, So that you can easily compare them and wisely take a decision that which one is better as per your website security requirement.
Conclusion:
Secure Site SSL Certificate protects your site from malware scanning & transfer of any sensitive data. This SSL certificate also reassures your customer that their information is safe & helping to improve Click-through & conversion. Symantec offers range of SSL Certificate products that helps to secure your website as per prefferred webiste security neeed.