Which Are Different Methods For Credit Card Processing?
Credit card seems a convenient way to purchase any stuff in current days. However, security and credit card are like a two side of a coin. In the age of cybercrime, security plays a vital role for online payment especially credit card and debit card. Besides PCI data security standards, credit card processors use secure socket layer (SSL) to provide protection to login details and online transactions by encrypting the traveling data.
In this piece of information we will make you understand the functionality of different methods for accepting online credit card whether instore or anywhere.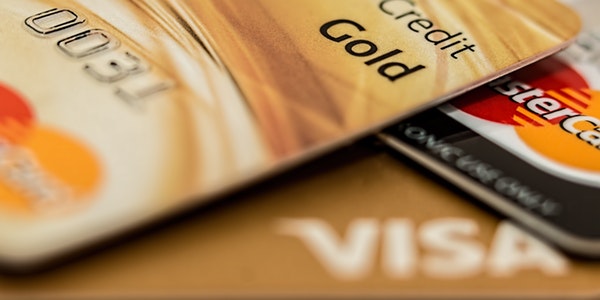 Image Credit: Pexels
Ways to accept Credit Cards:
A merchant can accept credit card payment in few ways like Point of Sale (POS) system, mobile credit card processors, credit card terminal, and online payments.
Point of Sale (POS):
Point of Sale system depends upon merchant account; it is a retail transaction platform where exchange of goods and money are taken place. Currently, POS works on software as a service cloud platform that can be accessed from the internet browser. Cloud based POS system has less limitation of OS and independent platform. This system is also compatible with broad range of POS hardware including tablet. POS systems are ideally for a merchant who is connected with multiple locations with each other. Generally, POS systems are equipped with card swiper, NFC reader, barcode scanner, printer and other required equipment.
Mobile Credit Card Processor:
This type of credit card acceptance refers to dongle or smartphone apps. These apps allow customers to make payment via mobile wallet. Mobile credit card processors do not require a merchant account but a credit card reader. This system is best where a business wants to process the payment in the store or carries few transactions. Moreover, such card processor accounts are linked to banks so there will be no delay in amount transfer. The set up process is simple and allows an intuitive interface require no special tech skills.
Online Credit Card Processor:
Such method of credit card acceptance refers to online shopping card software, ecommerce and third party platform like eBay, Amazon that accept payment over their websites or online store. There are ecommerce sites that use shopping cart need a merchant account. This system is ideally for online business that carries variety of web transactions.
Merchant Account Service:
Merchant Account service plays an intermediary role between the business and the credit card company/bank. The service assures that the payment amount is withdrawn suitably and is credited to business merchant account. Once the process is completed, the money will be transferred to business's bank account.
Now, let us go through in detail individually and know how they all are suitable for different size of businesses.
1. Point of Sale (POS)
POS is a combination of merchant account, software to carry out transactions as well manages customers and inventory. POS system can also run on smartphone or tablet. This system is ideal for small and medium size business like retailers, saloon, restaurants, etc.
Businesses that use gateways require merchant account whereas most POS systems do not need a merchant account. Apps are also there for POS system which doesn't require merchant account and deposit funds straight into business bank account.
If we go through equipment, then traditional POS comes with PC screen, credit card swiper, printer and cash register. While Mobile POS system comprises credit card swiper and dongle linked to smartphone headphone jack.
The cost of POS system includes swipe fees, chargeback fees, sign up and set up fee, PCI compliance fee and early termination charge. POS system has to obey PCI compliance and it encrypts the credit card transactions with SSL security.
The main benefit of POS system is that it comes with all features ranging from transaction process to data synchronization. Moreover, you can take mobile POS anywhere, which provides easy accessibility. The main drawback is that many merchant accounts require a long-term contract with high terminal fees. Further, it requires training for employees to use POS in a correct manner. It is necessary to take closure look while selecting POS system for your business.
2. Mobile Credit Card Processing:
Mobile Credit Card processing is fit for brick and mortar stores to street vendors who want to simplify payment process.
Mobile processing payment includes a single account that operates wirelessly and receives/processes credit and debit card payments.
If we talk about the instruments require in Mobile credit card processing, then a smartphone or tablet with app runs on iOS and android and a card reader plugged into device. The cost or fee structure includes transaction fee, statement fee, and monthly fee.
Besides, PCI security standard, mobile credit card processor use secure socket layer (SSL) along with password protection. SSL secures the online information by encrypting it to avoid third party interference.
The convenience of such apps offers a faster response time between customers and business. The main drawback of such wireless payment is charge or fee therefore, if the business has not much customer base, they should think before accepting Mobile Credit Card Processors.
3. Online Credit Card Processor:
Any ecommerce business or any business with less credit/debit card transactions can use online credit card processor. Many businesses prefer online payment processor in which transaction fee is charged on monthly sales and the fee reduces when the sale amount gets bigger.
In terms of security, online payment processors follow PCI industry standard and SSL security for customers' payment security. The only equipment a business requires is mobile card swiper to connect with Smartphone or tablet. Ecommerce website can be a helpful source for online payment.
The main benefit of having third party payment processor is that you do not need merchant service approval. Moreover, the setup of third party processor is quite simple and easy. The disadvantage of such payment processor is transaction fee and monthly charge that customers often make dispute about it. Easy setup, smooth process and offline capabilities are some positive side of online credit card processors.
4. Merchant Account Service:
There are different types of merchant accounts like retail merchant account, internet merchant account, and mail or telephone order merchant account. Retail merchant is preferred by storefront while internet merchant is for online business. On other side, mail or telephone order merchant account relates to those businesses that take payment via telephone and mail.
Merchant service providers offer POS terminals, swiper, and wireless terminals. Even business can take the equipment on rent or in case of purchasing equipment, business owner can buy it from other source instead service provider.
Merchant account is slight costly than other credit card processing methods as it includes several fees and transaction cost like statement fee, monthly fee, gateway monthly payment fee.
Such type of payment processor needs to follow standards specified by Payment Card Industry Data Security Standard or business will get fine from card companies like Visa, Master Card, etc. Besides, all-in-one Merchant account solution, the price is a concern in such type of processor. Therefore, business should choose cost-efficient merchant account service provider.
Conclusion:
When we spoke about credit card processing methods, it is essential to consider fine print before choosing the vendor; therefore, it will avoid unwanted charges. There are other factors include merchant account approval process, startup cost, number of equipment and customer service which also should take into consideration.