Which Are Leading Cyber Security Threats That Would Still Rule In 2016?
Firms and organizations have been facing cyber threats since long time, even after investing millions of dollars. But the question of security against such menaces is not solved. Many firms are looking forward for best practices that can prevent or evade cyber attacks or cyber threats in a complete manner. Many security officers, personnel highlighted few threats that seem as a warning in the upcoming 2016 year.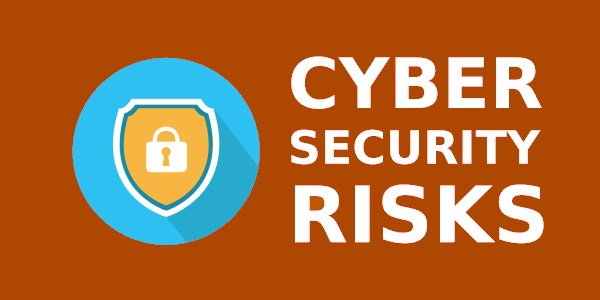 1. Bring Your Own Device (BYOD):
Mobile revolution helps businesses to make their task easier, even employees can easily manage their task with their device. But Bring Your Own Device (BYOD) on the other side, can create range of security risks and challenges from the viewpoint of network security and data.
Employees are always concern for small firms and companies as these companies give less importance to BYOD regulation and training. Therefore untrained employees seem ripe fruits for hackers and they can be easily exploited by sophisticated hacking techniques. Employees often do not logout their systems, remain unsigned on social media account, download malicious software from third party website. Thus, BYOD can pose security risk for such firms and companies. So until the employee awareness and proper training are lacked, these small firms will be on the target of hackers.
2. Nation-State Cyber Espionage:
Cyber Espionage is a burning problem in the world as it also influences political and economic position between two countries. The USA, China, and Russia are believed to be active prolific cyber spies. Cyber espionage is carried out for the sake of political and competitive gain and it is predicted that this type of spying activity will be there too in the upcoming year. There are tools available like DDoS tool, Logic Bombs, IP spoofing to make cyber espionage successful. To avoid such actions, nations should take possible counter measures to defend against spying.
3. Undetected Malware:
Hackers are day by day adopting sophisticated malware that resides in the system for a long time without being detected even by antivirus software. Such malware captures activities of users and send a report to hackers. TripWire report says that there are 70% malware infections remain undetected by Antivirus software. Hackers can use Rootkit - malicious software that is activated during the PC boot up and can intercept data from keyboard, network connections etc.
4. Ransomware:
Ransomware is an unavoidable technique in which hackers gain control over your data, encrypt it, and ask for an amount from organizations to unlock it or to publish it. To avoid this hurdle, it is sensible to have regular backup of company data that many companies failed to do so. There are two types of ransomware that encrypts the file and on the other side, it uses the TOR network to hide command and control server communications. However, it does not give a guarantee that users can access data after giving a ransom amount to hackers.
5. Internet of Things:
To make the product smart, manufacturers are providing inter connectivity among devices (IOT things) that can cause security risk of such device. For example, android connected car can be compromised with Smartphone vulnerability, which is left inconsiderate during its making. Due to immense connectivity, it is easy for hackers to bring down a single product and affect all connected devices. Infected devices can cause customer dissatisfaction and there should be an emergency business continuity plan to assure about availability of services. The other issue with IOT things is that once the system access point is compromised, it requires deep analysis to develop a security plan considering all access points and their functionality and interconnected device environment.
6. Mobile Malware:
With the advent of mobile technology, people are using Smartphone, tablet for their daily task too. However, smartphones look like advantage for hackers as many of the users have little awareness about smartphone security. To protect against rising malware, users should have antivirus in their smartphone. As users are using online shopping, net banking services, there are high chances of being compromised with mobile malware. Users download third party apps from unknown store that can bring malware to their devices and cause risk to personal information that is placed on mobile devices. Until, mobile users do not take initiative for their self device security, there will be more victims due to mobile malware in future.
7. Phishing Attack:
Phishing mail is another concern for the coming year as email users receive junk emails on daily base regarding education, loan, government, discount offers etc. Phishing mails look like legitimate, but in real manner it is not. Such mails are designed to lure users to click or reply to the provided link, once the user clicks on that link, a fake site appears on the screen that generally ask for login information or financial details. So it is advisable to avoid such phishing emails and should carefully look at the site URL. Users may visit the actual website to verify the content of the mail.
8. Big Data Security:
The main concern about big data security is user's privacy as a big amount of data is stored; hackers have a chance to destroy data with a high volume in a severe manner. Organizations should have to maintain balance between the privacy and data volume. As many data storage tools are lacking authentication features. Even the tool (Hadoop) which is used to store big data does not have default authentication and allow default installation that leaves the information open to unauthorized users. Real time security monitoring, data encryption, and access control policy are some measure that can help to secure big data.
Conclusion:
Attackers always search for loophole in a network or PC system and take advantage of it by injecting malware, virus or any suspicious tool. The motto behind data breach may be of financial, showing skills or competitive. The above list helps you to fight against potential dangers that the cyber world would witness in the forthcoming year, so it is time to wake and take countermeasures to protect you and your enterprise.