Comodo Essential SSL Wildcard Certificate Review - Read Before Buy
Comodo Essential SSL Wildcard can secure your main domain and unlimited subdomains as well it is a domain validation certificate that is an additional benefit to the buyer. Since the domain validation certificate follows easy to get the process to compare to another type of certificates. The certificate allows you to use an asterisk (*) that extend the limit of subdomain protection, for example, *.example.com can secure below subdomains:
mail.example.com
store.example.com
blog.example.com
anything.example.com
The certificate is used by many individuals and enterprise websites because it provides subdomains security at very cheap price. You can easily secure all first level subodmains of the primary domain with single certificate.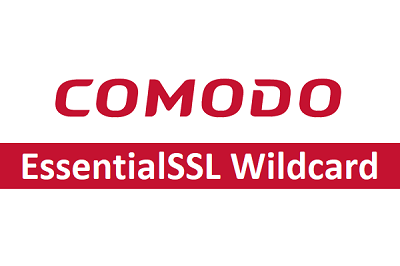 SSL certificate seems boon for Enterprise and individuals in terms of web security. It is true that a Single Domain SSL Certificate is ideal where it is a question of single domain security. However, as a website owner, if you want to secure unlimited sub-domains then you have to extend your cover from a single domain certificate to subdomains certificate with Wildcard SSL Certificate that saves your extra money and offers a single protection to all your subdomains.
Comodo EssentialSSL Wildcard Certificate Review - Reasons to choose it
Below are a few reasons that make this certificate famous across enterprises and businesses:
Easy Gettable
It is a domain validation certificate that can be issued within a few minutes because it does not follow the legal process. As an individual/enterprise can instantly secure website that will help to gain the confidence of visitors and customers.
256-bit Encryption
With Comodo EssentialSSL Wildcard, you can get modern 256-bit encryption, therefore transactions between the browser and the server will remain intact. Intruders will not be able to track ongoing information.
2048-bit Root support
Comodo is the most popular certificate authority (CA), provides a 2048-bit root key certificate that is accepted by most browsers. High root encryption ensures that the certificate has inherent robust keys that are impossible to crack.
Browser Compatibility
Browsers are familiar with Comodo root certificate. Essential SSL Wildcard is compatible with the almost website and mobile browsers hence, users easily browse the website without any issue or warning.
Static Site Seal
Comodo static site seal comes with the certificate and is useful in gaining the trust of a visitor or user. The site seal ensures that the website has strong encryption and legitimate CA has verified the website.
Unlimited subdomains Security
If you have EssentialSSL Wildcard then do not need to worry about the protection of your unlimited subdomains because with a single asterisk (*) before domain name like *.example.com, you can cover as many subdomains in a single certificate.
Cost-saving
The certificate is able to secure unlimited sub-domains with a single certificate that saves additional expenses of purchasing separate domain certificates. Moreover, you can manage all sub-domains with simple certificate management.
Cheap Price for Comodo Essential SSL Wildcard - Top Provider's List
Price and trusted certificate providers are the concern for any buyer. Therefore, here listed legitimate Comodo Essential SSL Wildcard providers help you to get an affordable price for the certificate.
EssentialSSL Wildcard certificate is for those enterprises, small and medium business owners who are suffering from the dilemma of managing unlimited subdomains. Even the certificate is cost-saving and easily available at the lowest price as listed above. Therefore, taking this certificate is a win-win situation.
Conclusion
Comodo Essential Wildcard SSL is a domain validation certificate, can make your pocket please with securing unlimited subdomains and the primary domain. Moreover, the certificate prices fit in almost an organization's budget. Many useful features, including site seal and highest browser compatibility, makes it popular among organizations. If you are in a dilemma about which wildcard is fit for your unlimited subdomains, then the Comodo Essential Wildcard SSL certificate is an ideal choice.