Who are Providing Comodo Positive SSL Wildcard Certificate at Cheap Price?
Note: We have recently updated the coupon codes and added some more providers of "Comodo Positive SSL Wildcard Certificate". Read Below!
Customers are moving to e-commerce and with such growing ratio of online business, the need of online security is required. SSL is one of the best security protocols that not only establish the identity of a business but also increase customer's trust and interaction. In this short and important content, we will know how Comodo Positive SSL Wildcard secures online transactions as well boosts the online image of a business in front of customers and visitors. Also, we will find the best Comodo Positive SSL certificate providers.
About Comodo:
Comodo is ranked number one certificate authority and establish itself as a successful and reliable leader in SSL industry. Comodo is reliable SSL certificates provider that encodes all sensitive information when customers enter information on your website. Thus, the information will remain safe from sniffing and third-party intervention. It offers robust security, authentication, and assurance to customers that are necessary to ensure trust in web transactions.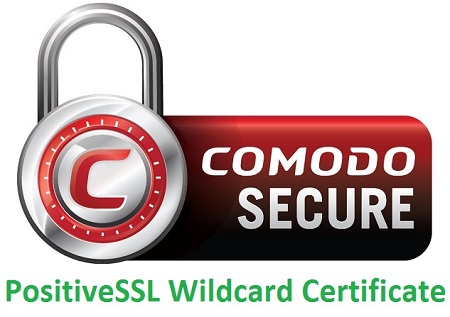 Why should you choose Comodo Positive SSL Wildcard?
Comodo Positive SSL Wildcard is a cost saving certificate that provides unlimited protection to subdomains and saves high cost generally spent on purchasing individual domain certificate. This certificate also offers a single security for unlimited subdomains and verifies business domain within few minutes to bestow instant assurance to customers. This will save your time and cost in managing multiple certificates. There are fabulous features you can get with Comodo Positive SSL Wildcard certificate which are listed below:
Unlimited Protection :
All subdomains will be covered under a single Wildcard SSL Certificate without spending extra cost. With the help of asterisk (*) you can secure different subdomains.
For example :
*.yourdomain.com can secure subdomains like:

mail.yourdomain.com
payment.yourdomain.com
signup.yourdomain.com
Higher Encryption :
The certificate is able to secure online exchange of information with 256-bit encryption that makes impossible for intruders to sniff the data. Even root certificate of Comodo is secured with 2048-bit CSR encryption.
Instant Approval :
It comes with domain validation that requires no additional documents for verification. Comodo only verifies the ownership of a domain and issue certificate within few minutes.
Trusted Seal :
A free Comodo site seal comes with the certificate that is a proof of website authenticity. You can place free site seal on any web page of your website for winning customer's trust.
Browser Compatibility :
Whether it is smartphone browser or desktop browser, this certificate carries more than 99% compatibility. Hence, there are no chances of any browser warnings and you will have safe browsing experience.
Refund Policy :
In case if you are not pleased with the certificate, you can ask for the refund of money within 30 days of certificate purchase date. You will get full refund money without asking any question.
Save Money with Comodo Positive SSL Wildcard :
It might happen that you feel dilemma situation by finding the high price for Comodo Positive SSL Wildcard certificate. However, CheapSSLCouponCode.com brings enormous discount offers provided by different best providers in the industry. You will have the advantage of the reduced price if you compare the price offered by the direct certificate authority.
Conclusion:
Comodo Positive SSL Wildcard is a domain validate the certificate, which is the perfect choice for those organizations who want quick security assurance for their websites. Moreover, your business will have strong encryption that will provide security to customer's sensitive information. In the above table, you can see many SSL providers, from which you can get the most affordable price at a discounted rate.