Don't Overlook Security Audit Of External System In Organization
While doing security audit, organization should consider both internal and external system. There may be chances that organizations often discard security of external system and focus on only internal systems. However, it is erroneous and organization should focus outside internal system security. External stuffs like web application, hosting, mobile apps, social media platforms, etc. In this short but useful piece of information, we will go through few external systems that need organization's attention in terms of robust security.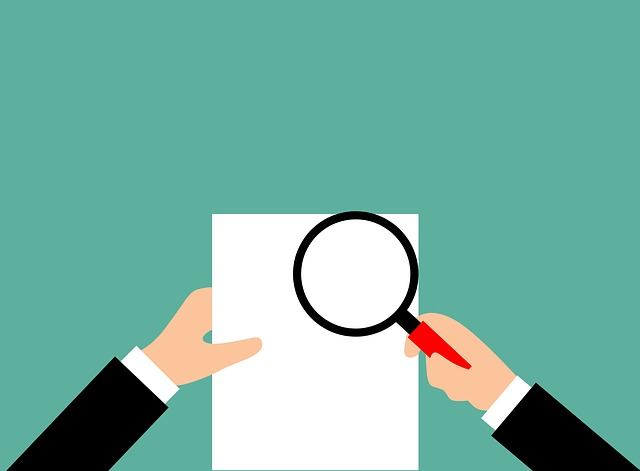 Image Credit: Pixabay
1. Domain Name :
Domain name is an identity of a business and hence carries importance for any business. Organization should take care of domain renewal and Whois record that includes name, address, owner name, contact number and other technical and admin details. If you have no privacy or security over your domain, your domain could be exposed to malicious hackers and they can make redirection of a domain to another address. Many domain providers offer domain privacy that saves domain from being exposed to identity theft, domain hacking, and spamming. Domain privacy replaces original information with proxy information.
2. Web Hosting :
Organization should make sure that web-hosting provider is using modern security parameters and taking care of your server security. There are certain stuffs should be checked like:
SFTP : It stands for secure file transfer protocol that stops intruders from reading and altering files. It provides additional protection.
SSL : SSL certificate becomes necessity in current time as it secures ongoing information between website and the server. If the SSL certificate is expired, it cannot secure the data exchanging from two ends. Therefore, it is necessary to look for SSL certificate expiry and renew it on time.
Backups : Backup in hosting should be done on regular base and make sure which method a hosting provider is using for regular backup. Backup is necessary in case of sudden data lose or cyber-attack.
Server Patch : Web hosting provider should patch server version and maintained according to set security protocols.
3. BYOD and Social Media :
Organization in smartphone age allows employees to use their device (connected with corporate network) for easy and speedy operational task. Therefore, organization should follow a BYOD policy that defines the data access, compliance, and the user behavior. Besides, BYOD policy, employees should have awareness about social media interaction. But, it is seen in many organizations that employees have little awareness about social media interaction and sometime they exposed sensitive information to unknown or cyber culprit. It is essential to review social media privacy setting, use two-factor authentication for company page, allow password management tool. If necessary, take help of social media management tool to get the most of each single communication.
4. Collaboration Tools :
In modern collaborative culture, virtual collaboration becomes essential therefore, file sharing, document security; knowledge sharing is adoptable in many organizations. Collaboration tools like cluster, Huddle, ActiveCollab can associate organization with customers, office employee and team member working at different locations. These tools are external and hence, their security plays a vital role while exchanging information over such tools. Such tools should be tailored to customer data security. The cloud server, which they run, should be updated regularly. There must be SSL encryption while sending the data over such tools.
5. External Database :
Organizations sometime outsource their data to external service provider, that host, creates, update, and store the database. In such case, authenticity and integrity of database, privacy of database must be checked. The data should have encryption if the server is untrusted and make sure that the travelling data is not tampered.
Conclusion :
While conducting security audit, there are various internal and external factors plays a vital role and can exposed data to outsiders. It is believed that many of them are unintentional rather than malicious. Security level of the discussed external systems should be checked along with internal system of an organization, which will give a clear vision of an organization's security outlook.