GoDaddy Alternatives For SSL Certificates
In today's world, we prefer to buy items using our credit card, debit card or net banking on e-commerce stores. The usage of digitalization is increasing day by day because it is more interactive and less time-consuming.
With the rising online shopping tendency, one thing we are always ignoring is web security as cyber threats always chases innocent users for their payment information. In this way, you need an improved security namely SSL certificate for your e-shop, website or server.
Before looking further, we will have to know the little bit about GoDaddy SSL certificates.
About GoDaddy SSL Certificates:
GoDaddy has been in SSL industry for a long time and has spread its diversity in many aspects of the domain, hosting, SSL, online marketing. If we talk about its SSL certificate range then you will find the suitable certificate for newbie as well as large enterprises too. The types of SSL certificate are Single Domain, Multi-Domain, EV, OV, and Wildcard SSL certificates. Though Godaddy SSL price is a bit high structure compared to other providers like Comodo, AlphaSSL, RapidSSL, etc. Let us have a look at the individual certificate hierarchy of GoDaddy.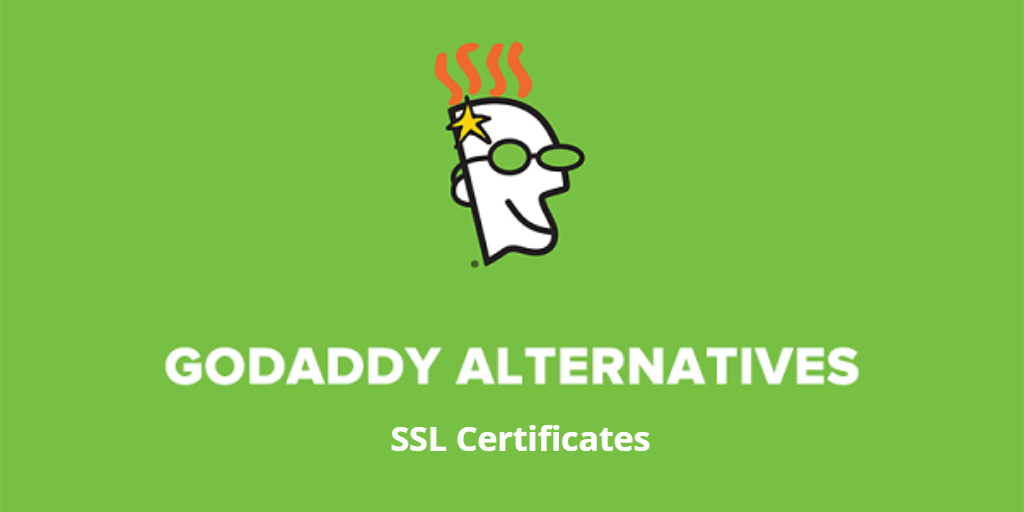 However, every website should have SSL security to secure online transactions of its customers. A single hacking can ruin the prestige of your business. Though you may have a question that your website does not collect payment information then why should you have an SSL certificate? Then your question's answer is below:
Does Website Need SSL Certificate?
The answer is "YES". Every web portal or e-commerce website must need an SSL Certificate to build a solid trust between visitor and website. If the website is exchanging personal information or sensitive information, then it needs an extra layer of security. If your website accepts online transactions, which need private information to be passed between a computer and server, then your website needs to install SSL Certificate.
After pondering over SSL, the next question is where you can find affordable and quality SSL certificate that matches your business requirement. To answer this, we will discuss a few cheap SSL certificate providers along with GoDaddy SSL. Therefore, you can compare each type of certificate.
SSL Certificate Providers:
Many certificate authorities & it's providers provide SSL certificates. One of them is 'GoDaddy', reputed SSL certificate authority about which we will discuss today as well as its alternatives too where you can find cheap and quality SSL certificates.
Before looking further, we will have to know the little bit about GoDaddy SSL certificates & its alternatives also.
GoDaddy SSL Certificates & Its Alternatives:
Single Domain SSL
GoDaddy has been considering as low-cost single domain SSL for a startup business and other established business too. Every Startup business wants is smooth website experience with SSL certificate, strong encryption, helpful in Google ranking, site lock for better customers' assurance, etc. All features you can get with GoDaddy single-domain SSL certificate. A single domain is suitable for a business who wants to secure single domain. The basic package for single-domain SSL starts from $55.99 per year.
You can also look at other alternatives like RapidSSL certificate, Thawte SSL123, etc. for domain validation certificate. Let us look upon a few of them.
RapidSSL Certificate - Offers 256-bit encryption, 2048-bit private key length to protect against brute force attack, instant assurance and many other features that can make it worth for purchasing.
Thawte SSL123 - Kind of certificate that is able to provide immediate assurance to your customers that their website transactions will be secured. You can get this certificate within a few minutes.
However, SSL is a vast subject and anyone who has budget concern may look for other cheap option for single domain certificate.
Multi-Domain SSL
A budget certificate that is ideal for businesses who wants to secure multiple domains at a reduced rate. GoDaddy offers multi-domain SSL that can secure up to 5 website domains and the price range starts from $159.99 per year. You will get 256-bit encryption, site lock. The certificate is available in DV, OV, and EV SSL certificates.
If we talk about other multi-domain SSL certificates, you will have a few other options that can stand alone as an alternative of GoDaddy Multi Domain SSL. The same quality certificate with all features you can get at lesser prices. For example, Comodo SAN/UCC certificate, GeoTrust Multi-domain SSL, etc.
Comodo SAN certificate - A cheaper option that can secure multiple domains without requiring an individual certificate and saves hard-earned money. It also provides simple certificate management along with encryption.
GeoTrust Multi-domain SSL - Another option that we can consider for multi-domain security that also comes with 256-bit encryption and 2048-bit private key. The certificate also comes with $100K warranty providing a financial safety.
In addition, there are also other alternatives of multi-domain SSL certificate if you seems GoDaddy multi-domain SSL certificate is quite high in price as per their budget. You can browse them from below the table.
Wildcard SSL
GoDaddy has Wildcard SSL product for all small and medium businesses who want to secure their unlimited subdomains at a very affordable price. The certificate starts at $258.99 per year. This certificate is ideal for blogs, social websites as well as validate the domain and business ownership. GoDaddy Wildcard SSL is compatible with most browsers, servers, and OS. It is a cost-saving certificate perfect for small enterprises. If you want to extend your reach for the same quality of encryption but at the lowest price then you have other option too discussed as under.
You can look at a few other alternatives for GoDaddy wildcard SSL like Comodo Positive Wildcard, RapidSSL Wildcard, AlphaSSL Wildcard and so on.
Comodo Positive Wildcard - One of the most reputed Wildcard that allows unlimited subdomains security. The certificate is cheaper and works with both www and non-www domains. Further, the certificate also comes with a $10,000 USD warranty as additional financial protection.
RapidSSL Wildcard - Again an ideal choice compared to GoDaddy Wildcard certificate. RapidSSL being a part of Symantec has gained popularity with its Wildcard product. The certificate saves management cost by securing first-level sub-domains with a single certificate.
AlphaSSL Wildcard - Cheapest and finest choice if you want to take advantage of subdomains security with a single certificate. Being a part of GlobalSign - a well-known CA has an acclaimed response from across the SSL seekers. You can also choose AlphaSSL Wildcard as an alternative for GoDaddy Wildcard.
OV SSL
GoDaddy has special validation for businesses and nonprofit organizations who want CA to verify their business identity for better validation. GoDaddy Organization validation certificate starts at $135.99 per year. The certificate shows a padlock in browser stating customers and visitors that the site is legitimate to accept passwords and sensitive information. The certificate comes with 256-bit encryption and 2048-bit CSR key.
OV SSL can be availed at the even low-budget price and for that, you have to hover your eyes on additional options in the SSL industry. Few of them we have listed as under.
GlobalSign Organization SSL - Superior to DV certificate that makes your business validated. The certificate has the highest browser compatibility, SHA-2 algorithm, and other features.
Symantec Secure Site - Another best organization validation certificate that comes with Norton secured seal, daily malware scan that gets the attention of SSL purchaser. You will further get $1500K warranty and easy certificate management.
You can pay less with below certificate providers if you find GoDaddy SSL price a little bit high.
EV SSL
GoDaddy EV SSL can fill your browser with green color showing that the website has the highest authentication. The certificate is issued after verifying legal and operational details of the organization. EV SSL bears the highest validation and is perfect for e-commerce, financial institutions, banking, and payment sites. GoDaddy EV SSL can protect single domain and multi-domain names. The website will have the green padlock with the green bar. Customers easily identify the website status by realizing the green bar on the website.
We can gauge that EV SSL is too pricey if you want to thrive for Green bar certificate, but if you look around you, there are many providers are willing to offer the same quality certificate at a much lower price. You can consider options too.
Comodo EV SSL - Helps your website to gain more trust by showing the green bar on your website. The certificate is ideal to avoid phishing and offers strong algorithm to protect your online traveling data.
GeoTrust TBID EV SSL -The certificate makes your website secured by offering highest validation as GoDaddy EV SSL offers. The certificate comes with the green address bar, 256-bit encryption, and other exciting features.
However, EV SSL are slightly costly compared to other types of certificates but do not worry, you can have other better and cheap options to go with EV SSL.
Conclusion:
Are you tired of high price and poor technical support? Then the above options are the ideal choice for your SSL purchase. All above SSL providers are authenticate and offer the same level of security to your website. So why are you paying a high price when you have a better option of SSL certificates. Just browse the one you desire, and get your website secured at an affordable price.