DigiCert Products Review - An Option To Choose Legitimate Service
DigiCert being an online web security provider deals with diversified SSL certificates to cope with the security needs of enterprises including sectors like finance, education, fortune 500 companies and many more. The best price for products puts DigiCert.com in the array of legitimate certificate authorities. Besides, the authority is also well known for providing superior customer support, multiple SSL products, and many more services.
In this piece of information, we will know about diversified Digicert products that make your website safe and give you reasons to choose DigiCert for an online security solution.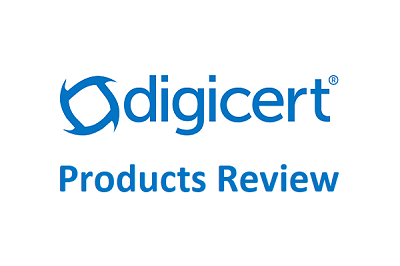 DigiCert SSL Certificates:
DigiCert has an SSL certificate portfolio starting from wildcard plus, SSL plus (single domain), multi-domain SSL to extended validation plus a certificate. All categories are designed to suit enterprise needs regardless of server type, a number of domains and servers.
As we discussed DigiCert SSL certs, below listed are their SSL products which allow customers and visitors to deal with the website in a secure environment.
Standard SSL is a single domain certificate that comes with included features like strong encryption, browser trust, unlimited server license, www, and non-www support. This type of SSL certificate will not take too much time in issuance and offers a free site seal that boosts customers trust over the website. As a result, the website would have enhanced conversions and user trust. Even DigiCert is the oldest CA in SSL industry hence; DigiCert root certificates are recognized by most of the browsers, therefore site visitors may not have the issue of SSL warnings.
DigiCert offers the highest validation EV SSL certificate that encrypts the website with 256-bit encryption and boost customers' confidence with in-depth business verification. EV SSL establishes identity assurance and authenticity of online business. The certificate accompanies green bar on the website, which means the website is trusted and verified by DigiCert. When customers look at the green address bar, they see the company name in the green address bar as a result. Besides, EV SSL comes with features like affordable price, maximum warranty, robust 256-bit encryption, SHA-2 algorithm, browser compatibility and many more.
DigiCert helps enterprises in securing their multiple domains, IP addresses, servers, and subdomains with a single SAN SSL (Subject Alternative Name). This SSL certificate product will save huge money to be spent on specific SSL certificate. Four domain names are already come free with a multi domain SSL cert. Anyone wants to add other domain names, for example, www.example.com, mail.example.net, post.example.com during the certificate lifespan. Multi domain SSL is compatible with desktop and mobile browsers so your customers will have no issue with site warning.
Wildcard SSL offered by DigiCert use SAN technology to secure a domain and its sub domains. Wildcard SSL issued to *.yourdomain.com can secure www.yourdomain.com, mail. yourdomain.com, info.yourdomain.tld, etc. DigiCert wildcard plus offers unlimited server license means you have to pay one time whether you have a single server or numerous servers. Along with visible trust seal, you will get browser compatibility, easy certificate management, fast issuance and robust encryption. DigiCert wildcard plus not only saves your money but also provides great protection to your website.
DigiCert Code Signing Certificate
To confirm the authenticity of software code, Software developers use Code Signing certificate. Assures your customers that their software code is legitimate and not tampered since it is signed with DigiCert Code signing certificate. Give software users confidence that they will not face any warning message when they download and install the software. DigiCert code signing certificate is compatible with Microsoft Code signing, Java Code signing, Apple Code signing, and Adobe Code signing certificate. DigiCert also offers EV Code signing certificate that comes with rigorous validation plus code signing feature, which safeguards software against malware, tampering, theft.
Enterprise Managed PKI:
DigiCert Enterprise Managed PKI (Public Key Infrastructure) simplifies certificate management that involves certificate issuance and reissuance, certificate replacement and certificate revocation. Being a cloud based platform, the direct control offers more control and eliminates time delay occurred in retail requests. DigiCert offers a strong support of MPKI experts. DigiCert managed PKI comes with advanced features that allows you to keep all certificates at one place and provides ease certificate management.
DigiCert Wi-Fi Certificate:
Under the Passpoint Release 2 certification program, DigiCert offers Wi-Fi security certificate that validates sign up service providers and protects the user data during sign up process. This certificate provides assurance about the legitimate Wi-Fi connectivity means a user is connecting with the anticipated service provider and the data will be encrypted between the OSU (online sign up) server and a mobile device. It avoids user confusion and dilutes the probability of a user falling prey to access point tampering.
DigiCert also provides useful tools that make easy certificate lifecycle management by automate key functions and save valuable time. These tools are as under:
DigiCert Certificate Inspector tool is developed to find issues related to SSL certificate configuration, implementation, and offers complete analysis of organization's certificate.
Certificate Utility for Windows tool is necessary for administrators that offer CSR creation, SSL installation, certificate management troubleshooting, and easy process to sign the software code.
DigiCert SSL Discovery tool helps you to find all deployed SSL certificates on an internal network and reveal about the details of every active SSL certificate including expiry date and certificate authority.
SHA-1 tool will find all SHA-1 equipped SSL certificates enabled on your server and offer to upgrade those certificates to SHA-2 modern algorithm.
DigiCert provides Always-On SSL checker helps users to check the website and identifies the pages, cookies or session that still run on HTTP instead of HTTPS.
Conclusion:
By signing up for DigiCert services and products, you will have a superior level of customer support as well a worldwide recognition to your website and server. Customers would like to browse your website when they see that your website is backed by DigiCert web security. Join today a well-recognized and secured platform named DigiCert.com